Barcelona. Sweet city of my dreams, city of culinary delight. May I present to you the culinary experience of a Strawberryelmo at the Mediterranean?
Barca really tickled my senses and I feel like I have eaten tons of new stuff there.
First of all, this city has a huge food market – La Boqueria. There are a lot of tourists there, but, hell, it's really worth the stress. You get some really fresh and interesting food there.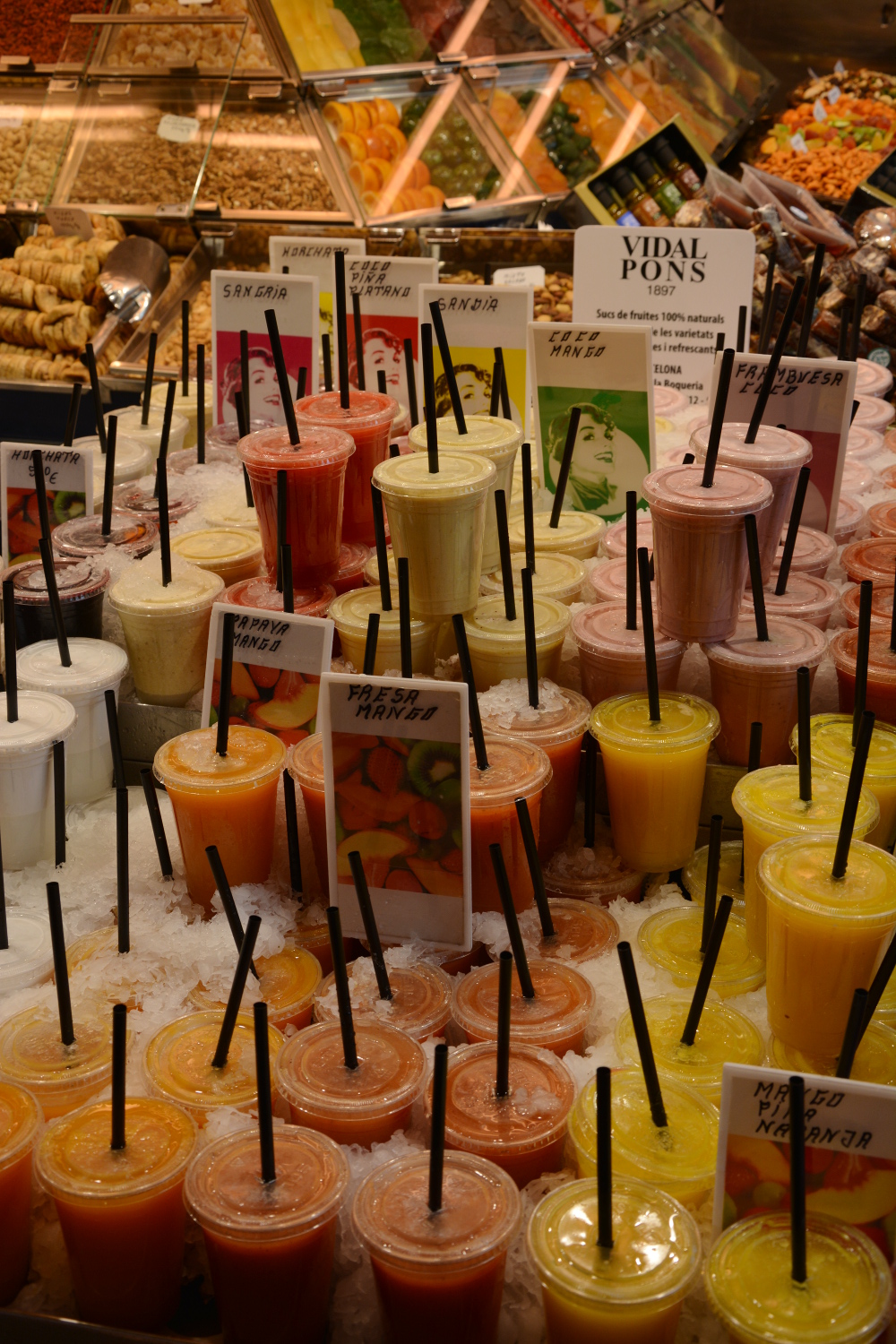 … e.g. smoothies…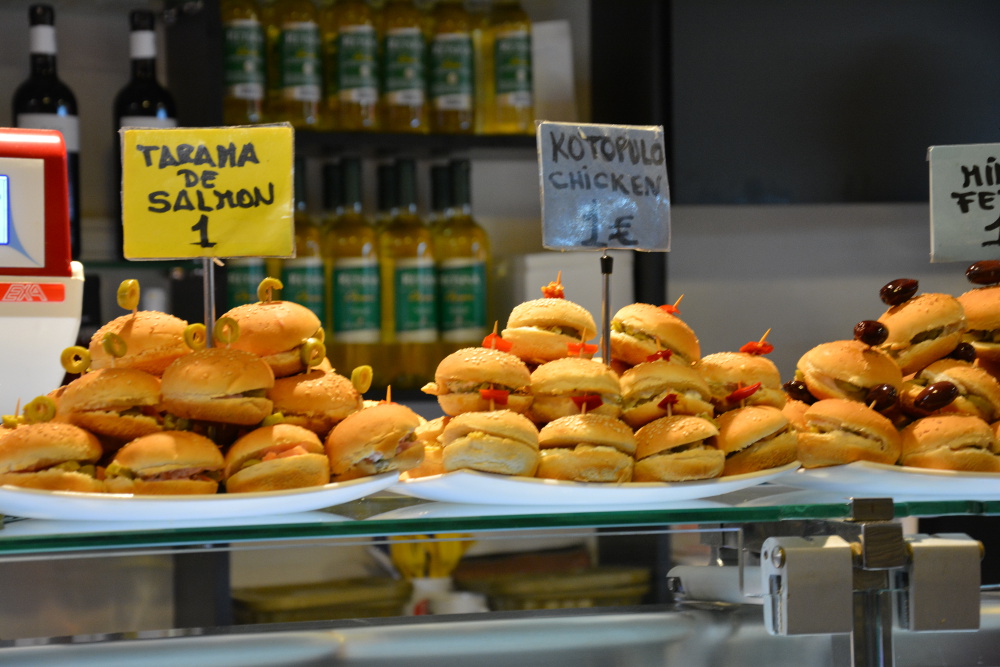 …mini burgers…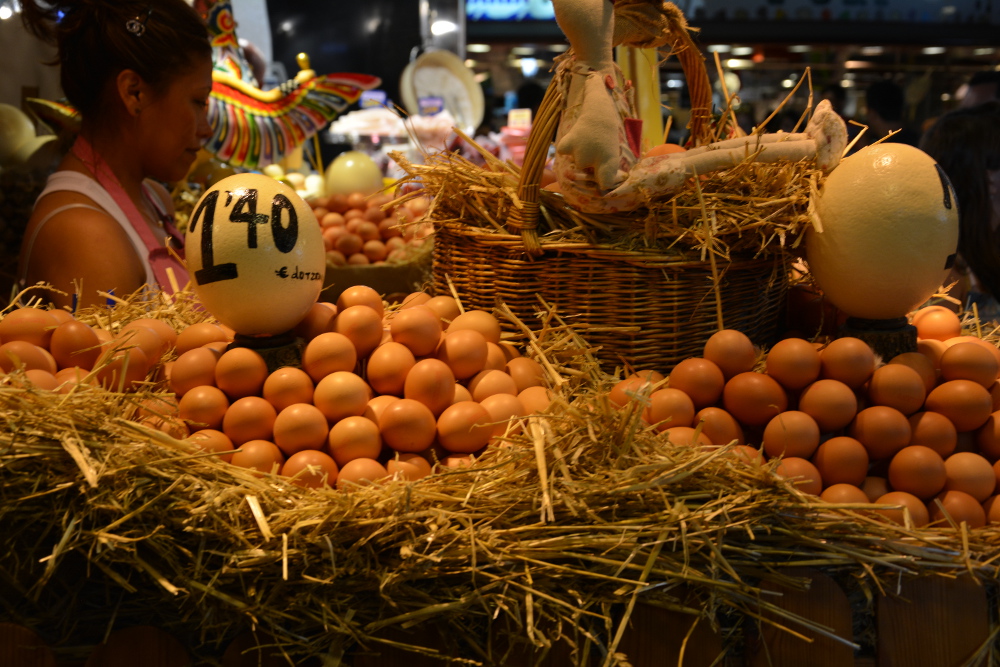 …eggs from various kinds of birds…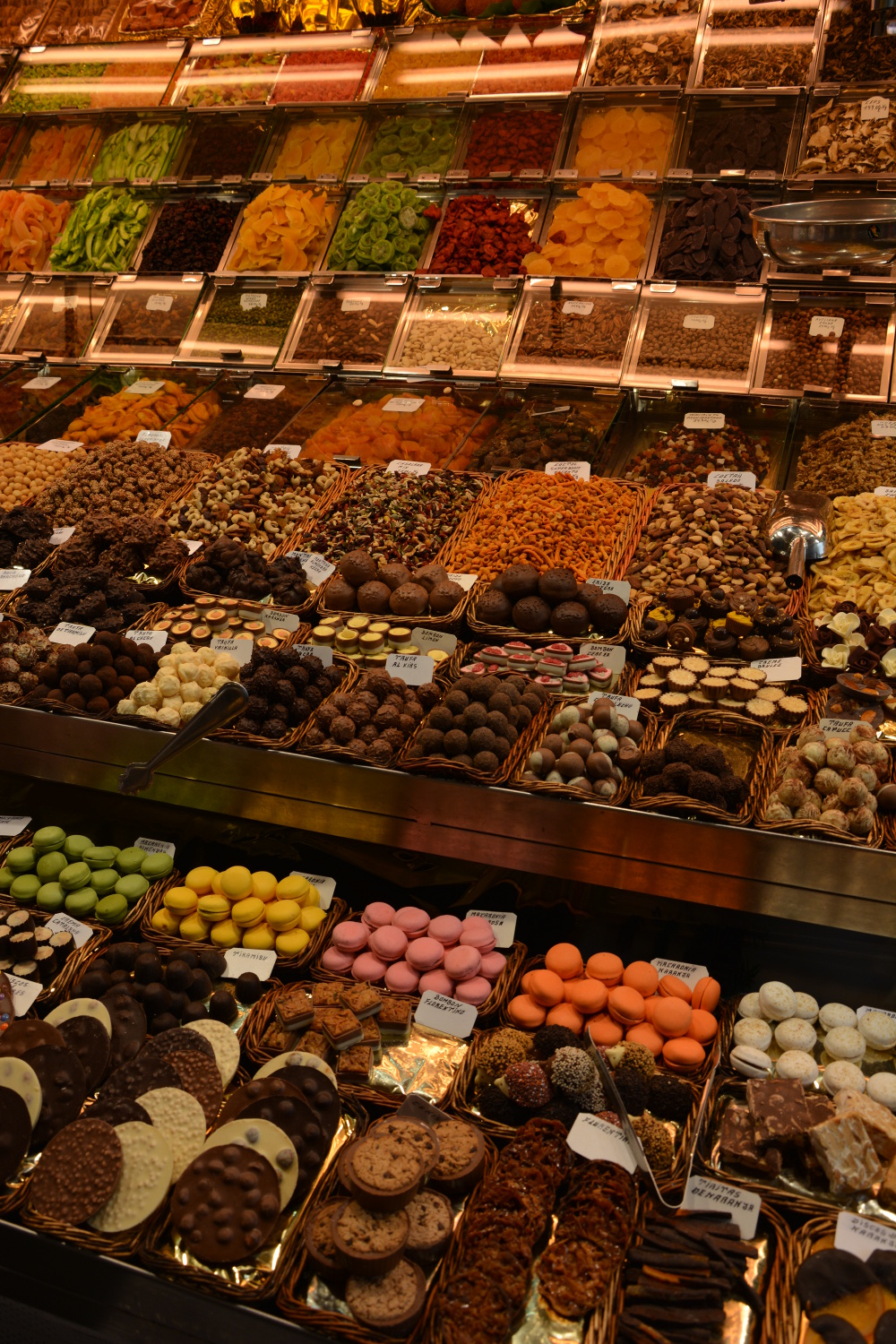 …pretty much everything to fulfill your dreams of sweet sin…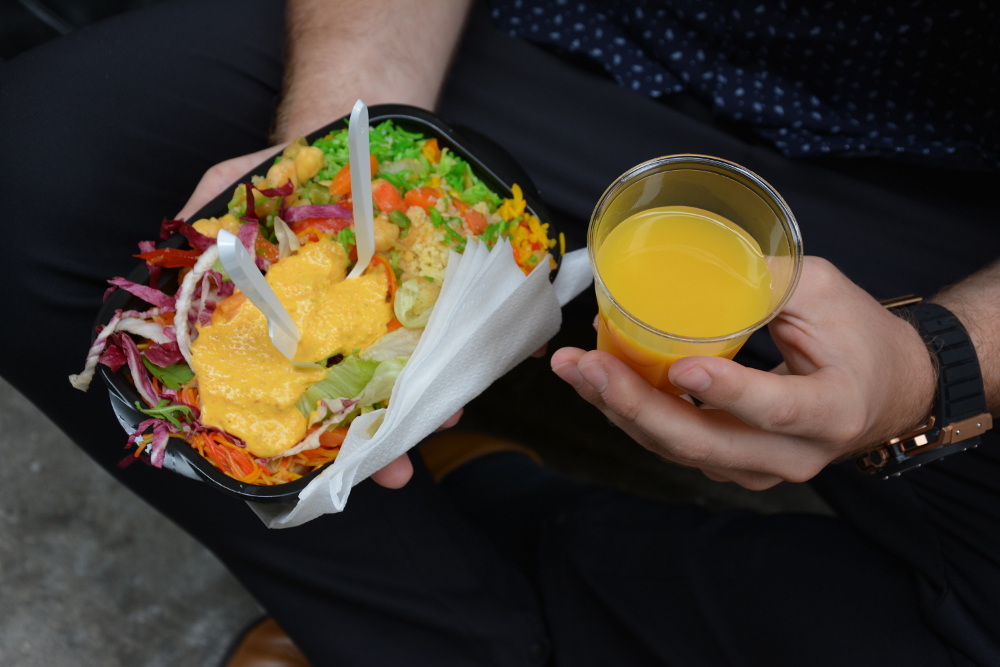 …and some organic (orgasmic) Mexican food. Be careful what you choose there, because the spicy stuff is really really spicy.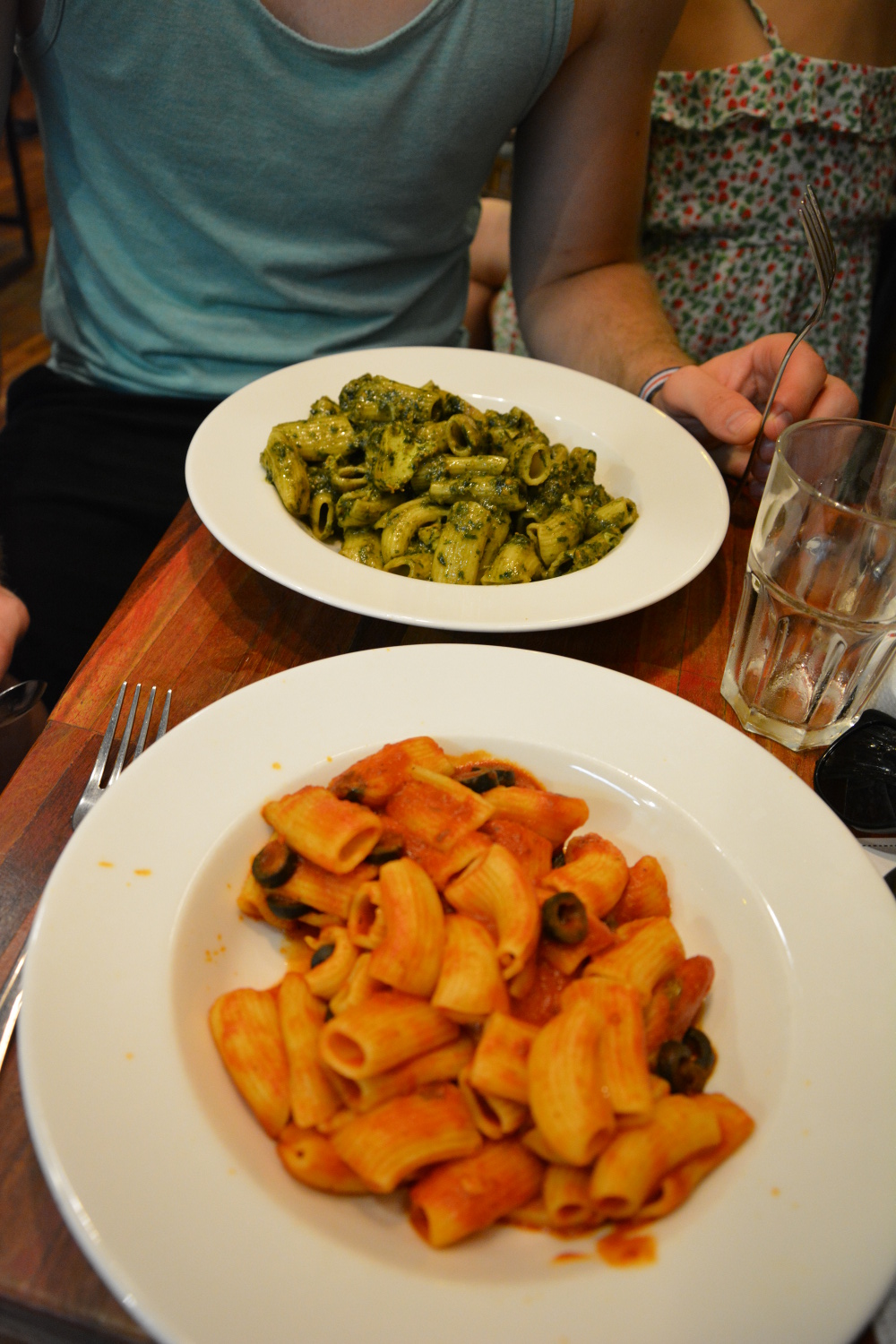 The district "el Gotic" has a lot of touristic restaurants with way too high prices. We were lucky and found a tiny restaurant offering fresh made pasta. Therefore I recommend to you the "Pasta Bar" in C. Escudellers street.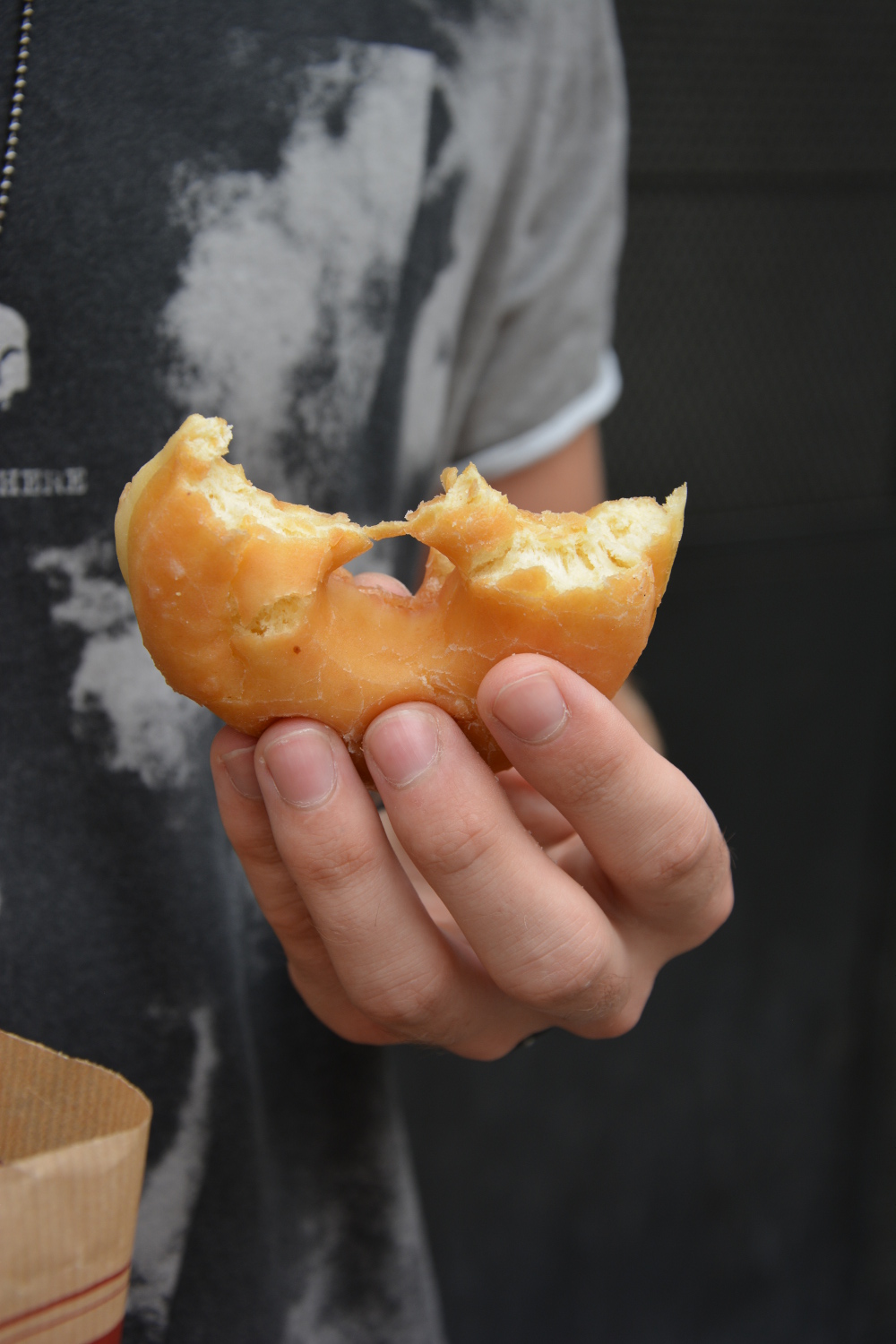 If you find a Spanish baker's or pastry shop, go in there and buy something. We were lucky to have a bakery right around the corner next to our hotel. They had some great goods. I liked some puff pastry filled with crema Catalana, a kind of vanilla pastry cream. "Our" bakery (I call it this way because we bought a lot of things there) also made the best donuts ever. Seriously, forget about Dunkin' Donuts. These soft babies are just perfect. I have never seen such a good donut dough.
Don't miss churros with dulche de leche or chocolate sauce.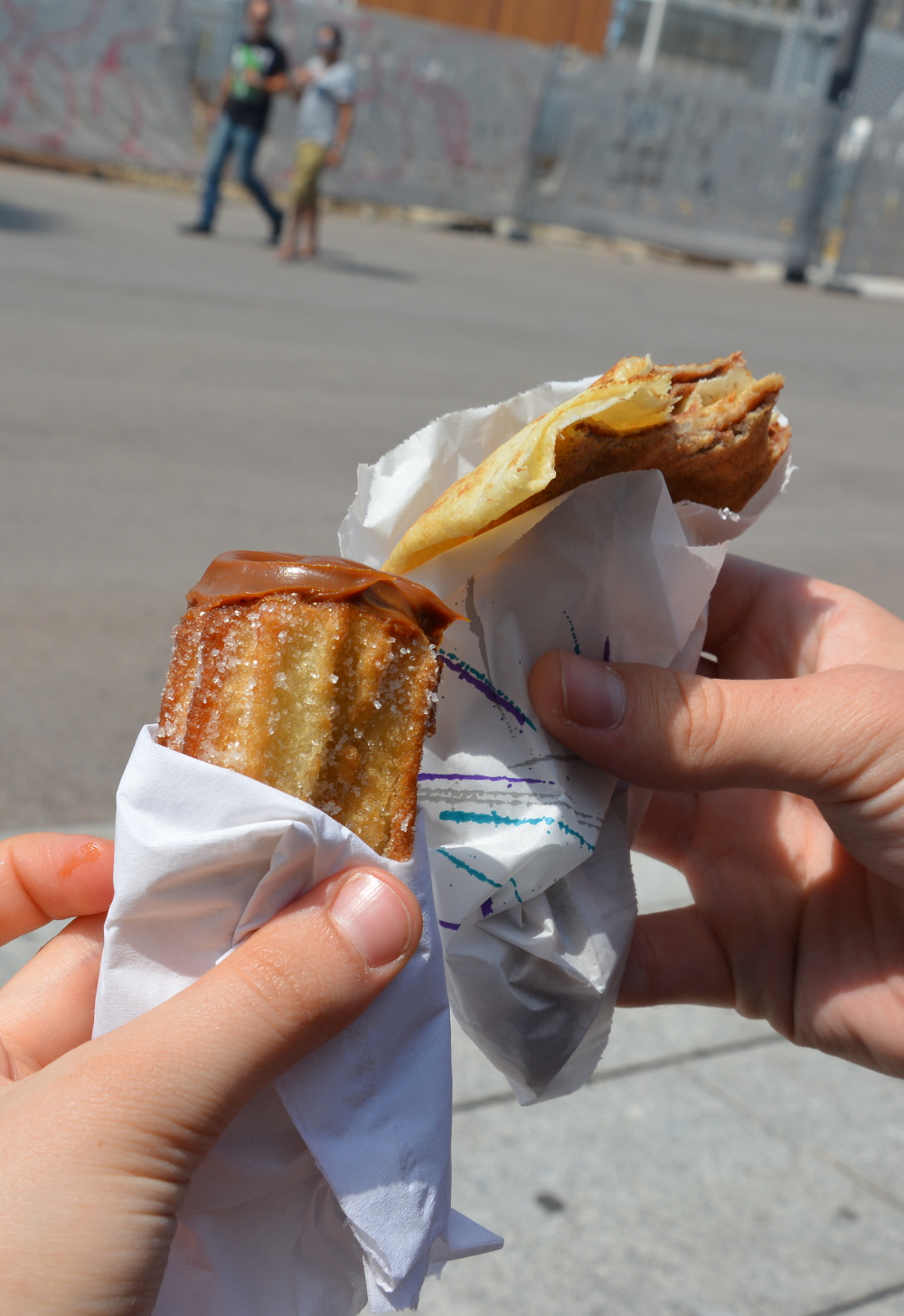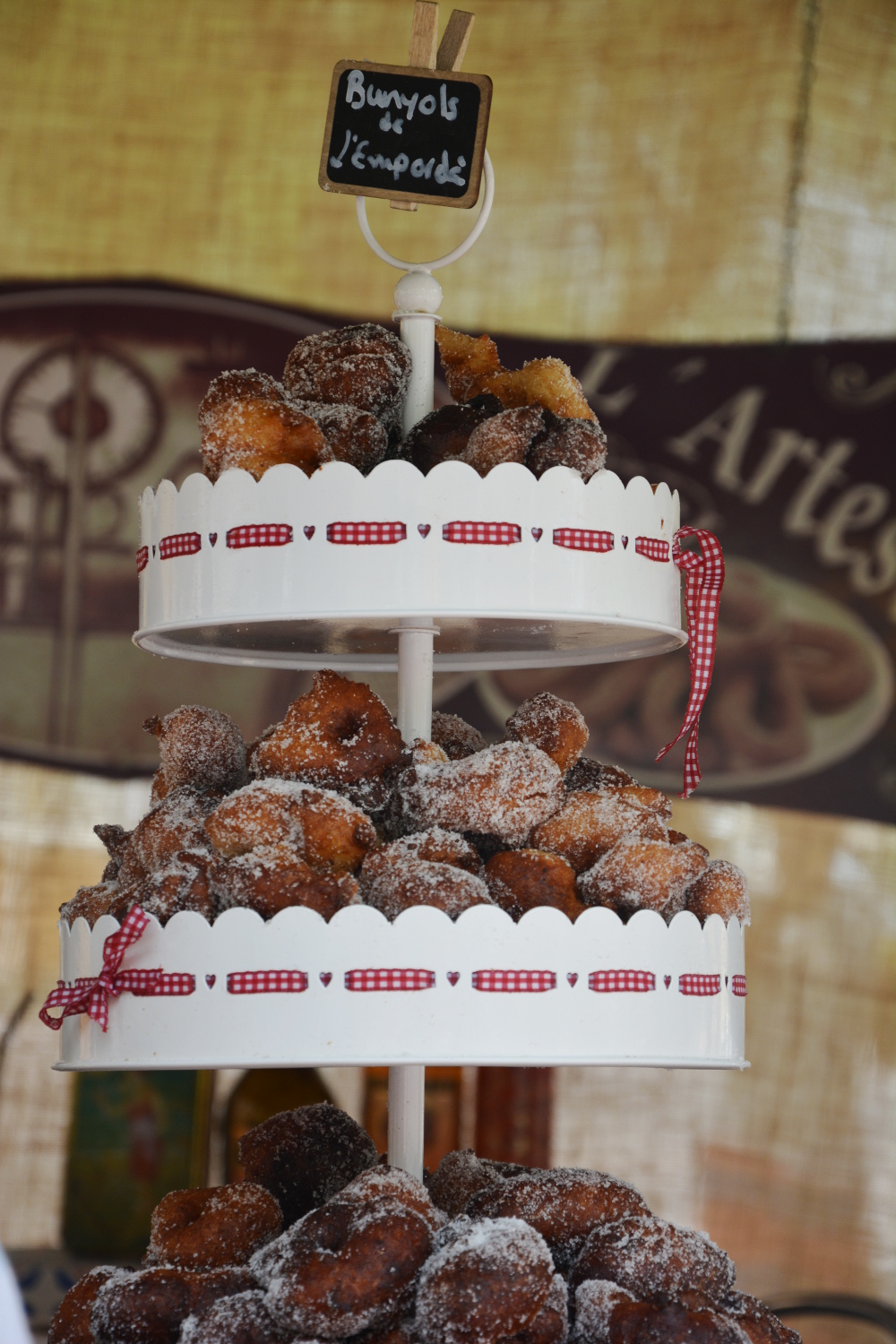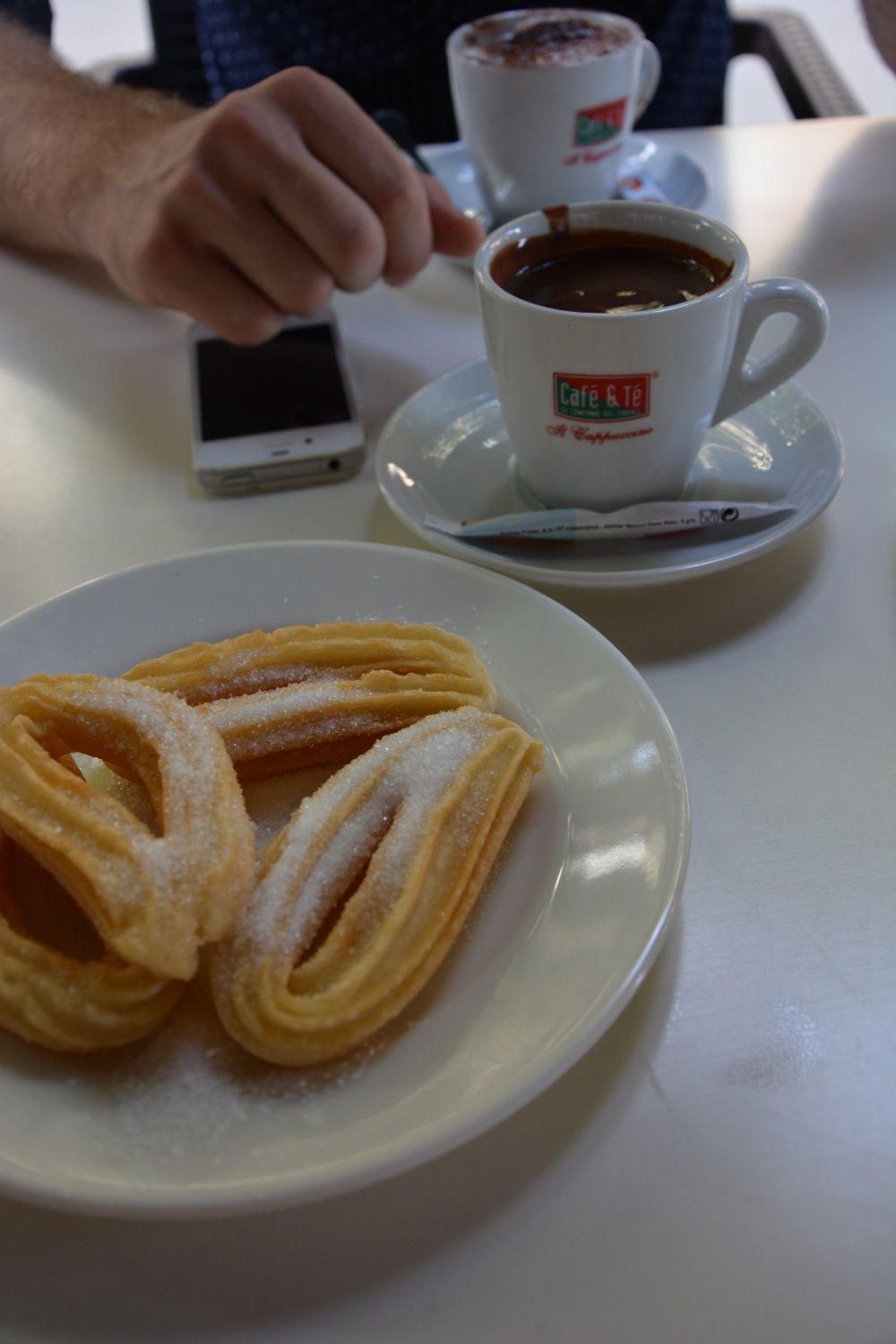 I also had a special ice cream with chocolate coating at Vioko's. It was yummy, but not really worth the price of 4,5o Euros.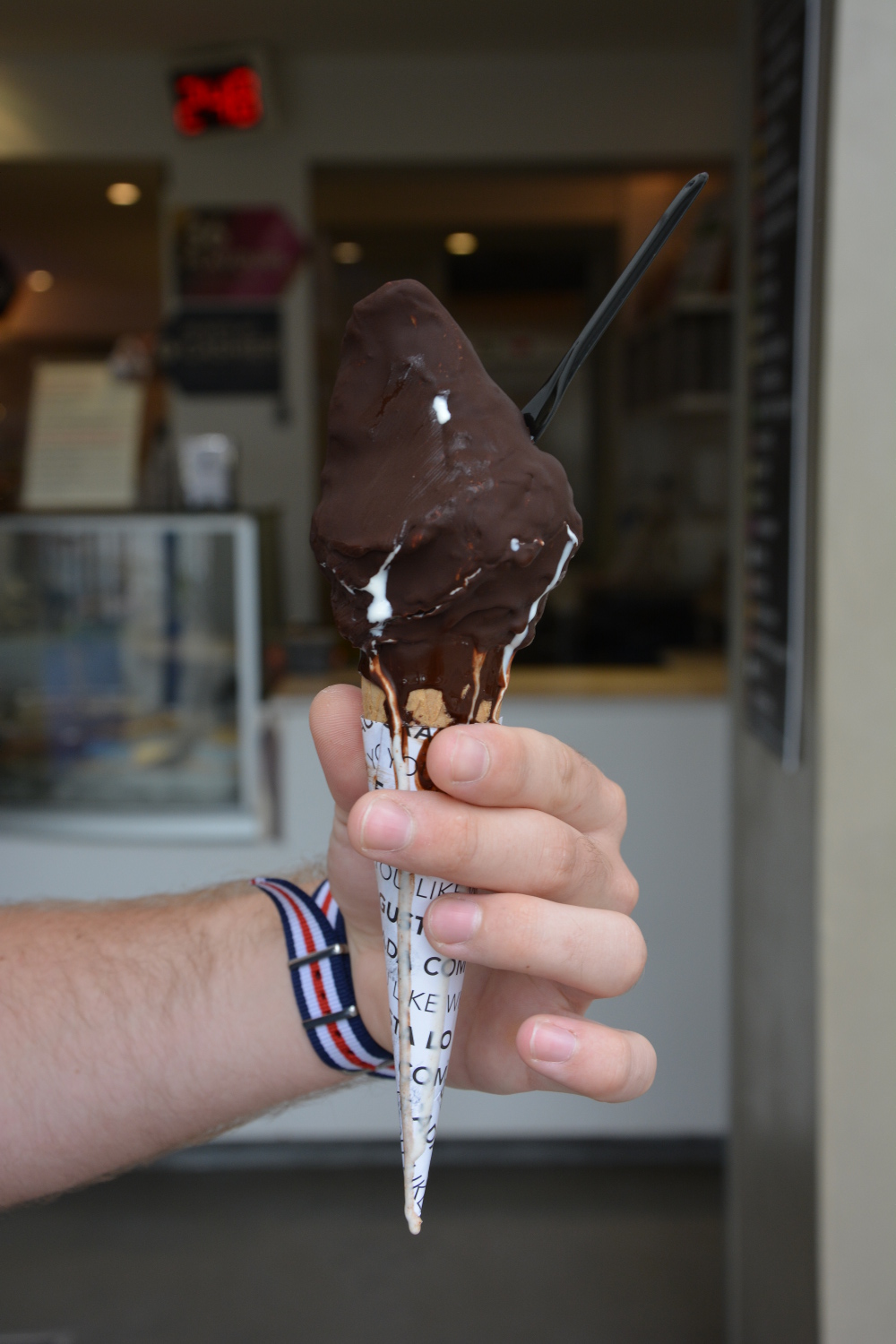 We were very happy to get to know El Cangrejo Loco, a noble but not terribly expensive reastaurant offering seafood. A friend of mine recommended it to us and told us the local specialty was not paella but fideuà, a skillet meal with seafood and small noodles. It was savoury heaven.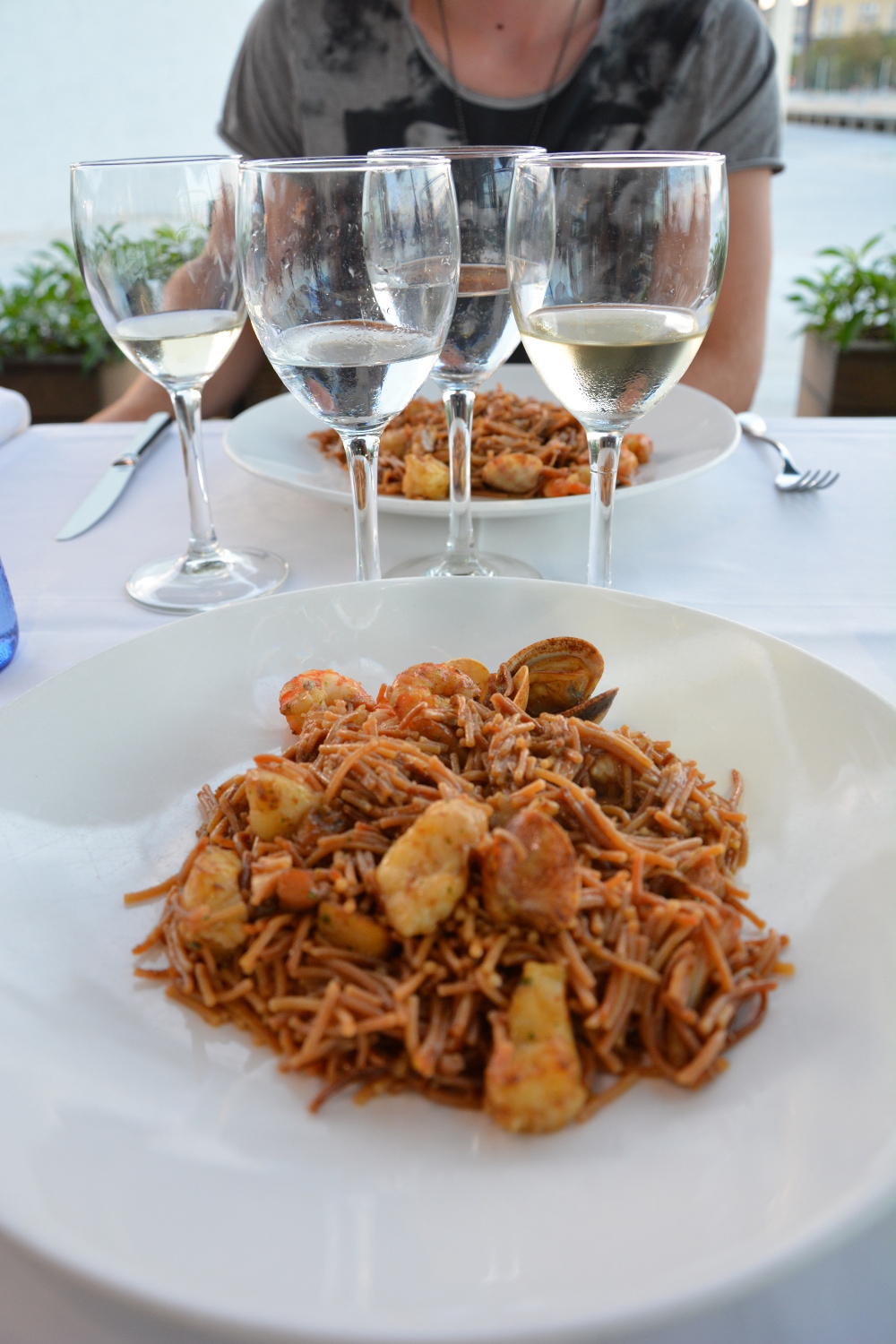 So if you ever get to Barcelona, I can tell you for sure you foodies will not be bored. And it this is one more reason to actually go there and try some things yourself.