I must admit that I like sponge cake. I don't need that heap of greasy frosting covering it, just the experience of a perfectly soft and cloud-like cake.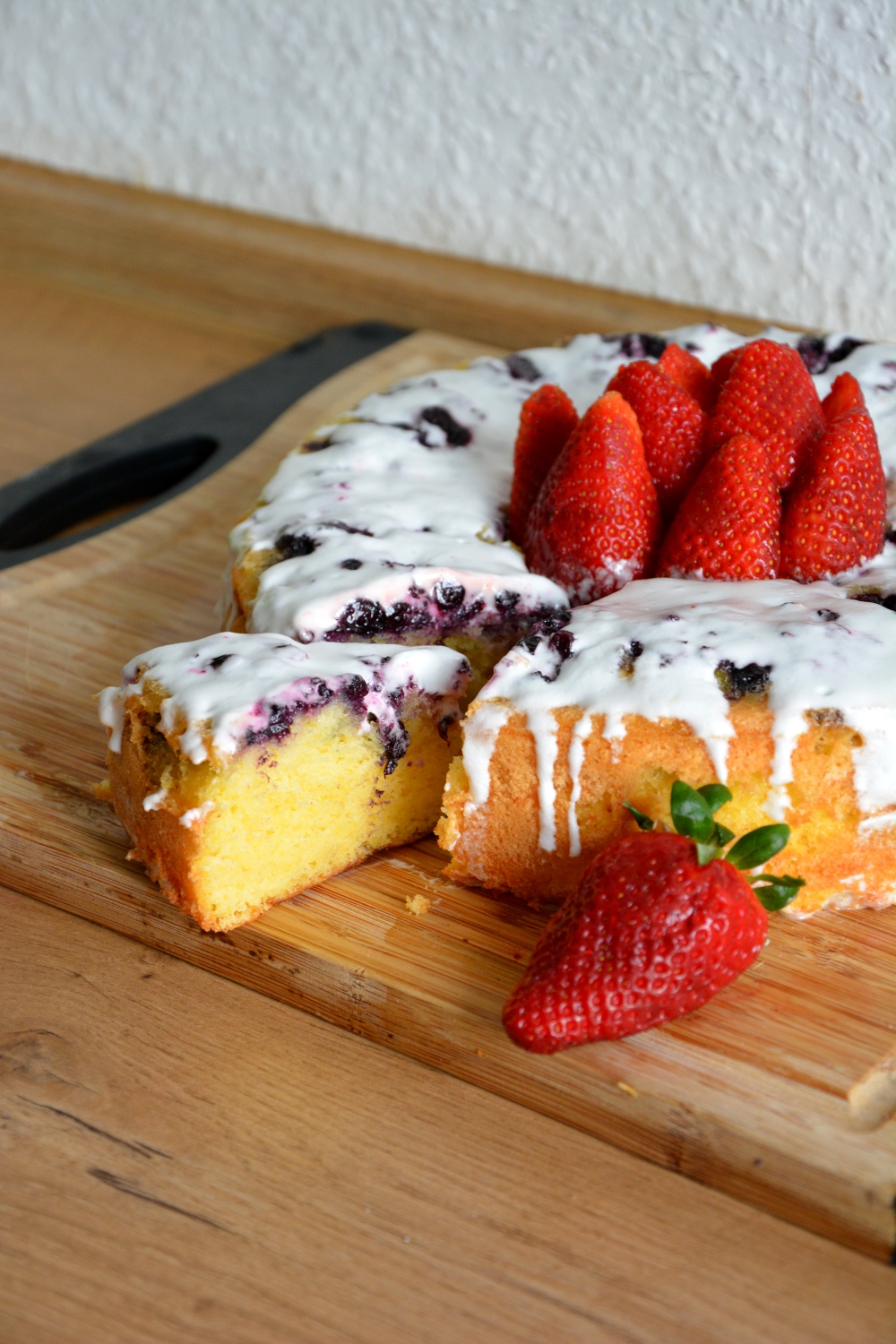 Sponge cake is actually pretty low-fat and therefore a nice treat for summer. To make this beauty here a bit fresher, I added lemon zest and lemon juice to the dough to infuse it. Furthermore, I threw in some blueberries which made the cake moist. As A round-up, there is a thin sugar glaze made with lemon juice instead of water on top.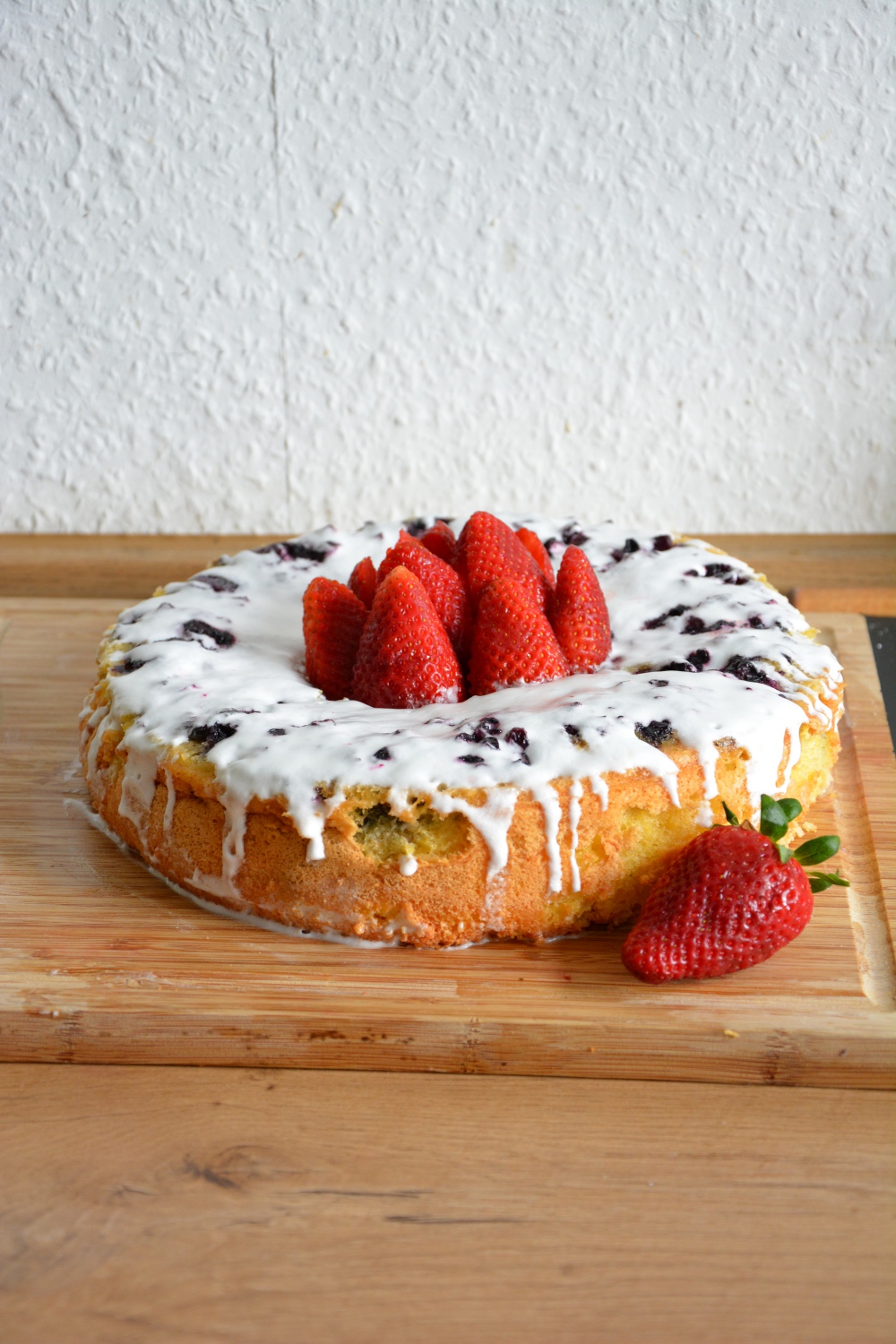 Want to have a bite? Get in the kitchen and prepare this goodnes using the following easy recipe.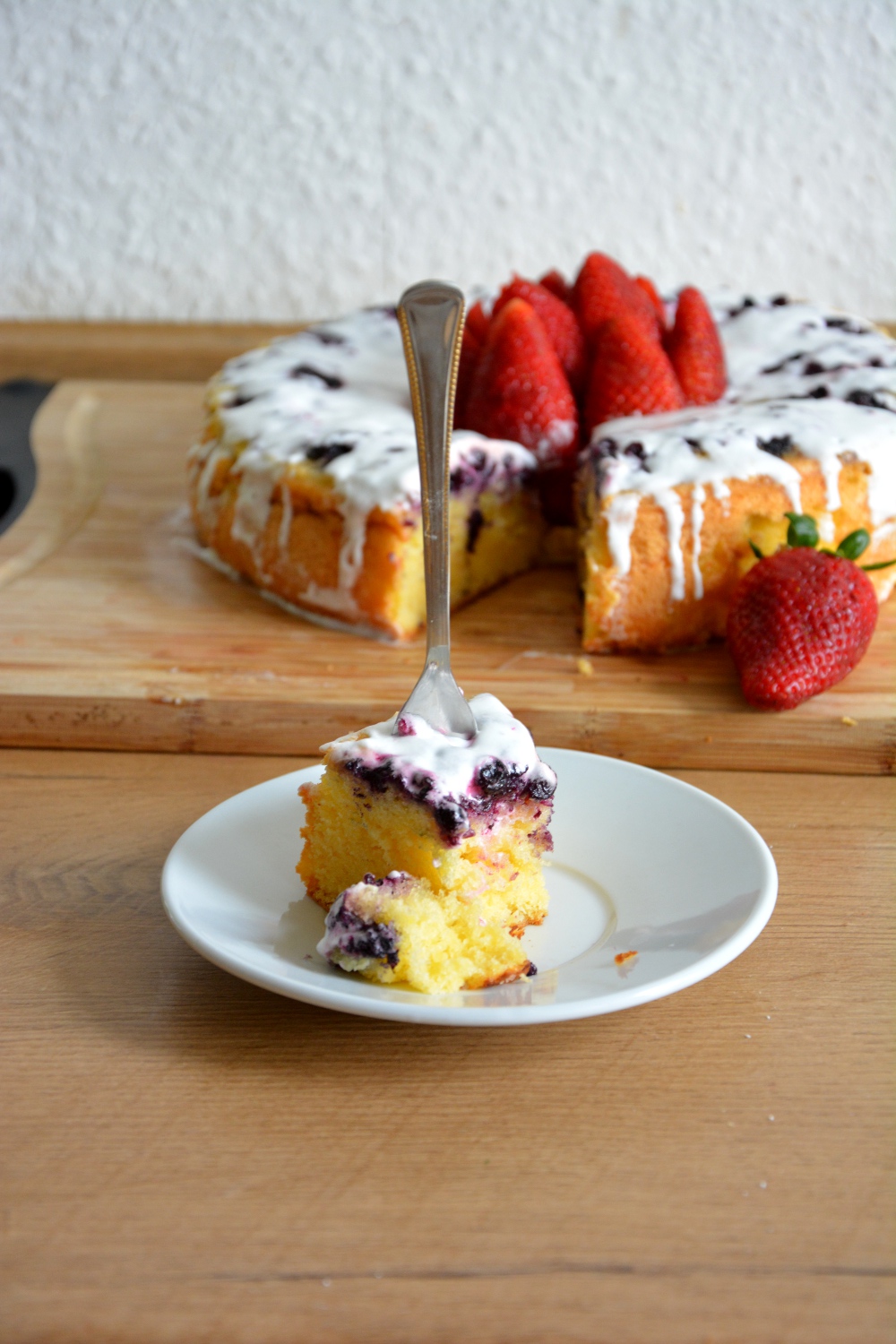 Lemon And Blueberry Cloud Cake
Dough:
6 eggs
120 g (1 cup) flour
60 g (1/2 cup) cornstarch
1 tbsp vanilla extract
1 pckt (3 tsp) baking powder
fiely grated zest of 2 lemons
juice of 1 lemon
140 g (1 cup) blueberries
Glaze:
1 egg white
1 cup powdered sugar
juice of 1 lemon
Preheat the oven to 180°C (350°F).
Beat the eggs and sugar in a large bowl for about 3 minutes on high speed, until the mixture turns very light and fluffy. Add the vanilla.
Mix flour, cornstarch and baking powder in a bowl. Sift these ingredients over the eggs and sugar and stir them in quickly. At the end, put in lemon juice and zest. Stir to spread them evenly.
Oil and slightly flour a pan of about 26 cm diameter (10´´). Pour the slightly sticky dough into it and spread the blueberries evenly into the dough.
Bake for about 10 minutes, then put a piece of parchment paper on top. Bake for about 25 more minutes or until a toothpicker comes out clean. Let the cake cool before glazing it.
Beat one egg white with a mixer until stiff. Now sift in the powdered sugar while incorporating it in between. Thin down the mixture with lemon juice, until it is easy to pour over the cake. Glaze the cake and decorate.
Bon appetit!