One more candy bar truffle recipe. Hm. This one is my very own, as well. I could not help but make another one, since I survived my first examination in class 12 today.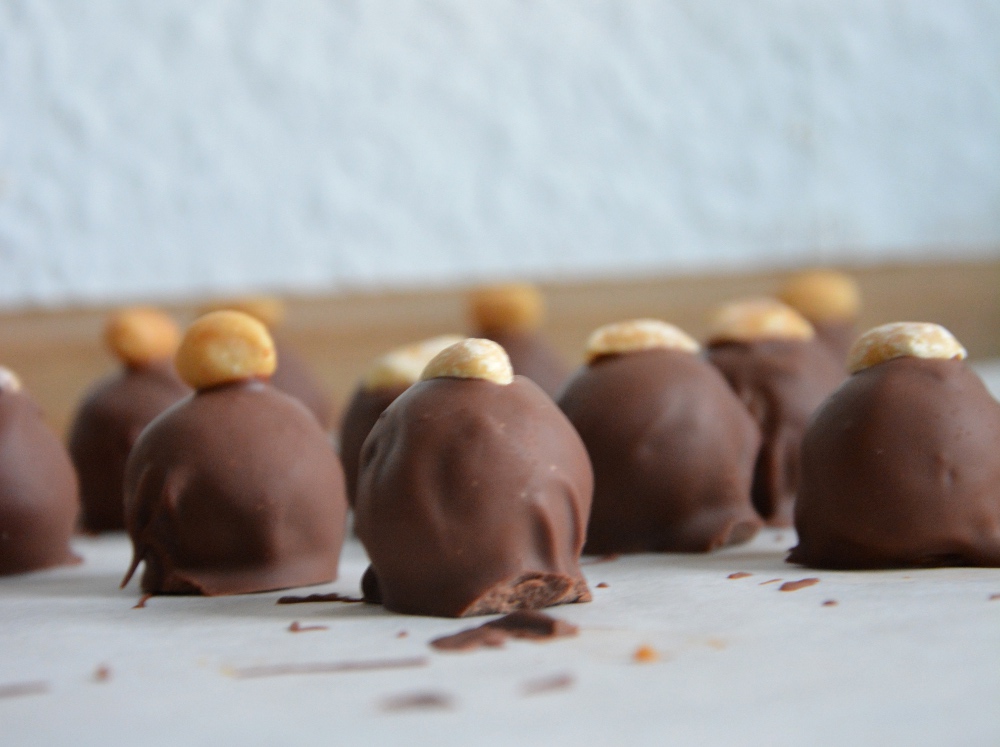 It is also my brother's birthday tomorrow – and he loves Snickers. So I made him some mini mini snickers.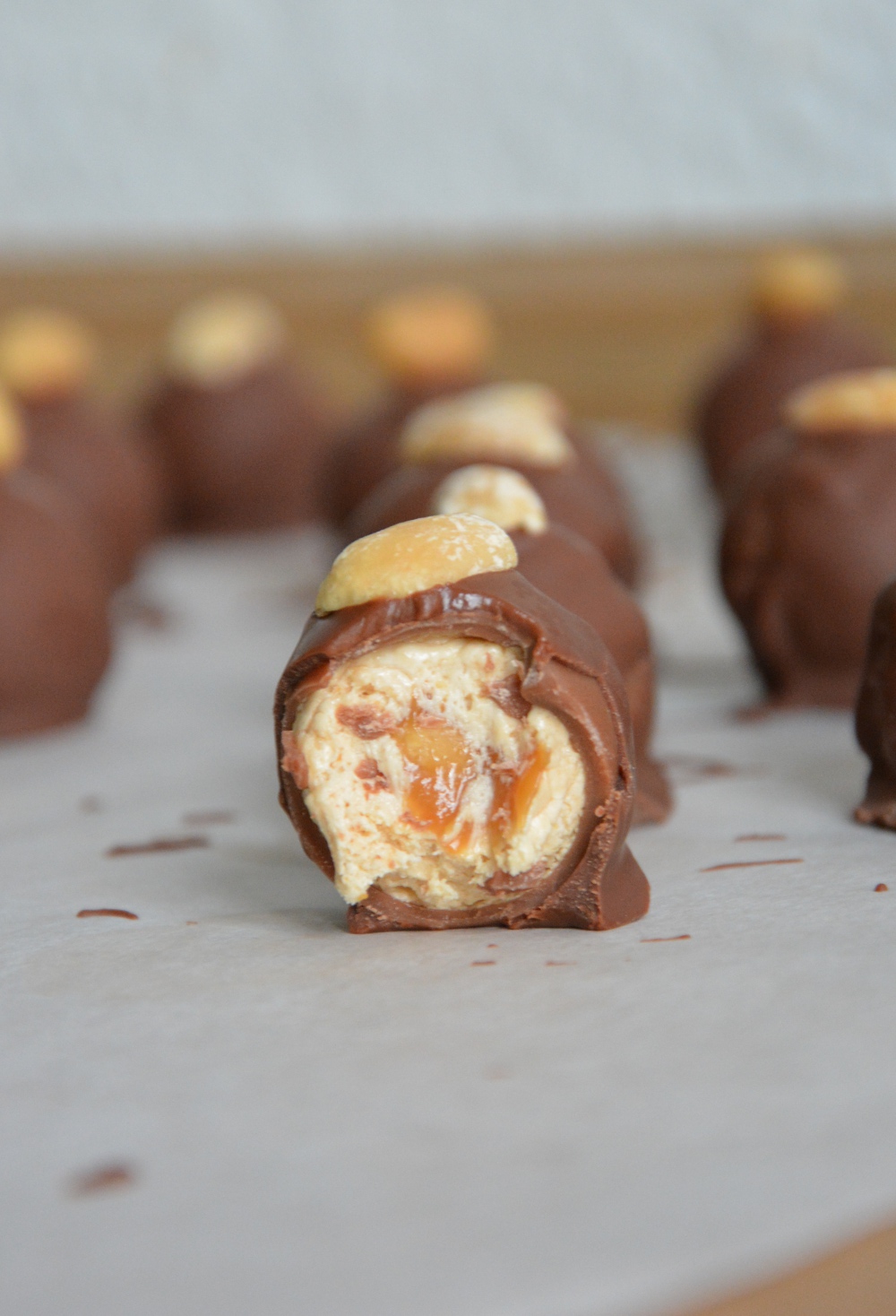 In fact, these are really easy to make and do not take much time until they're done. Maybe your Valentine will love some, too? Do not miss the chance to impress them with a homemade treat.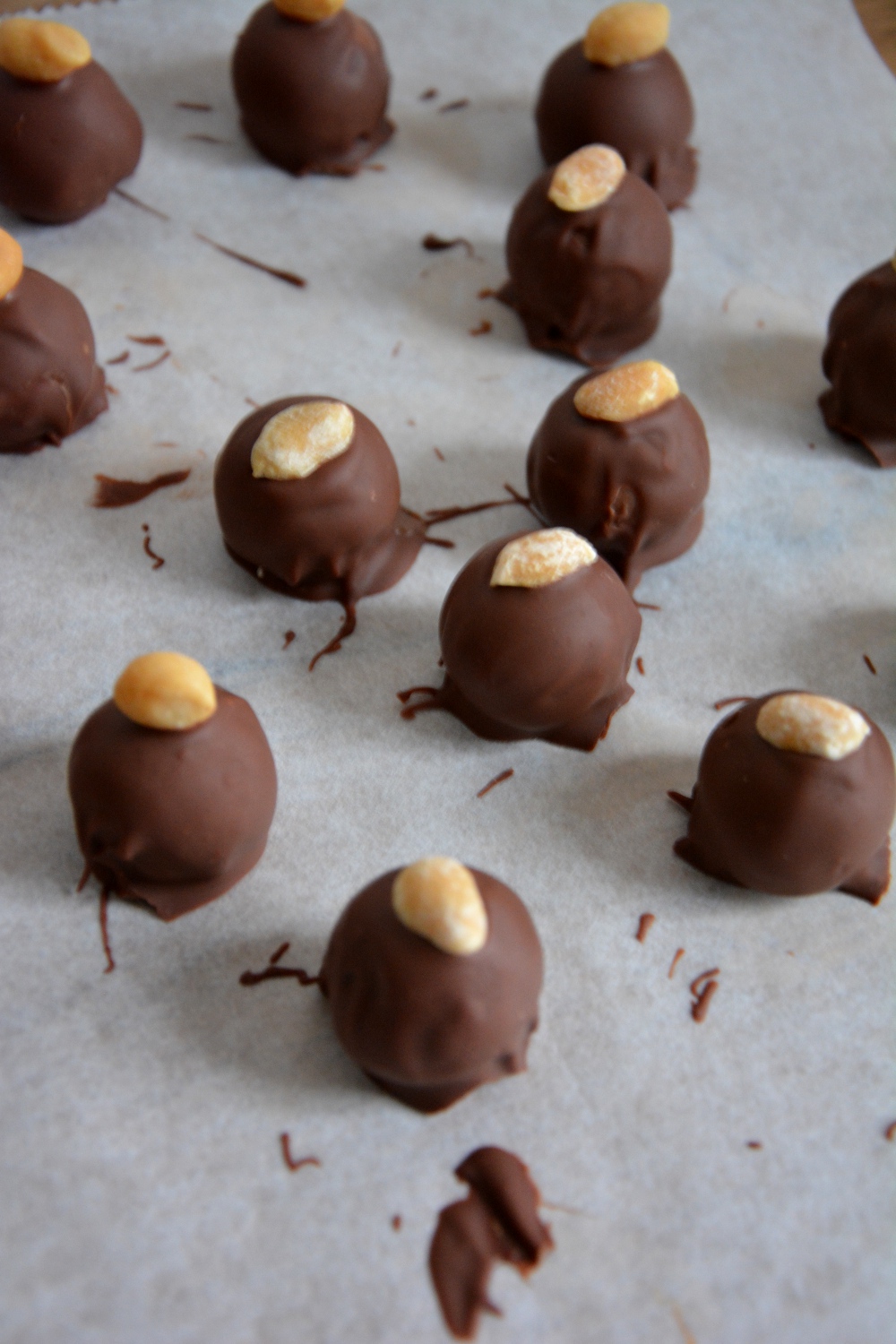 (makes about 30 truffles)
30 chocolate hollow spheres
3 heaped tbsp marshmallow fluff (fluff is usually so sticky that you can only use heaped tbsp)
3 tbsp creamy peanut butter
60 g (2 oz.) caramelized condensed milk
200 g (5 oz.) chocolate coating
1 cup peanuts (not salted)
Mix peanut butter and marshmallow fluff with a spoon. You will receive a chewy mass which can be formed by hand. Fill it in the hollow spheres until about 2/3 full. Use your fingers for this – you might rinse them with cold water every now and then.
Place 1 or two peanuts in the chocolate spheres. Fill in the caramellized condensed milk until full.
Freeze for about 2 hours.
Melt the chocolate coating in the microwave, not heating it for longer than 30 seconds at a time, or over a water bath. Dip the truffles in the chocolate and place them on a baking sheet until the coating has hardened. You can put half a peanut on top for decoration.