Guess what my grandmother sent me? A DONUT MAKER!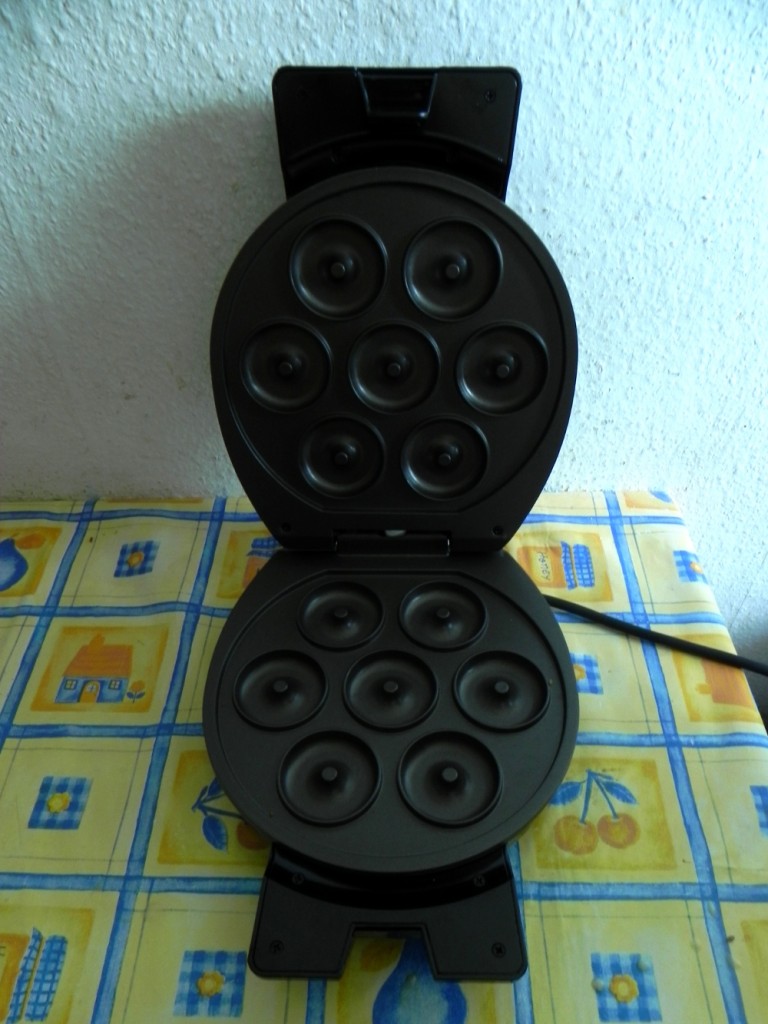 I'm so happy about it. It gives me the possibility to produce mini dounuts on my own without frying them :).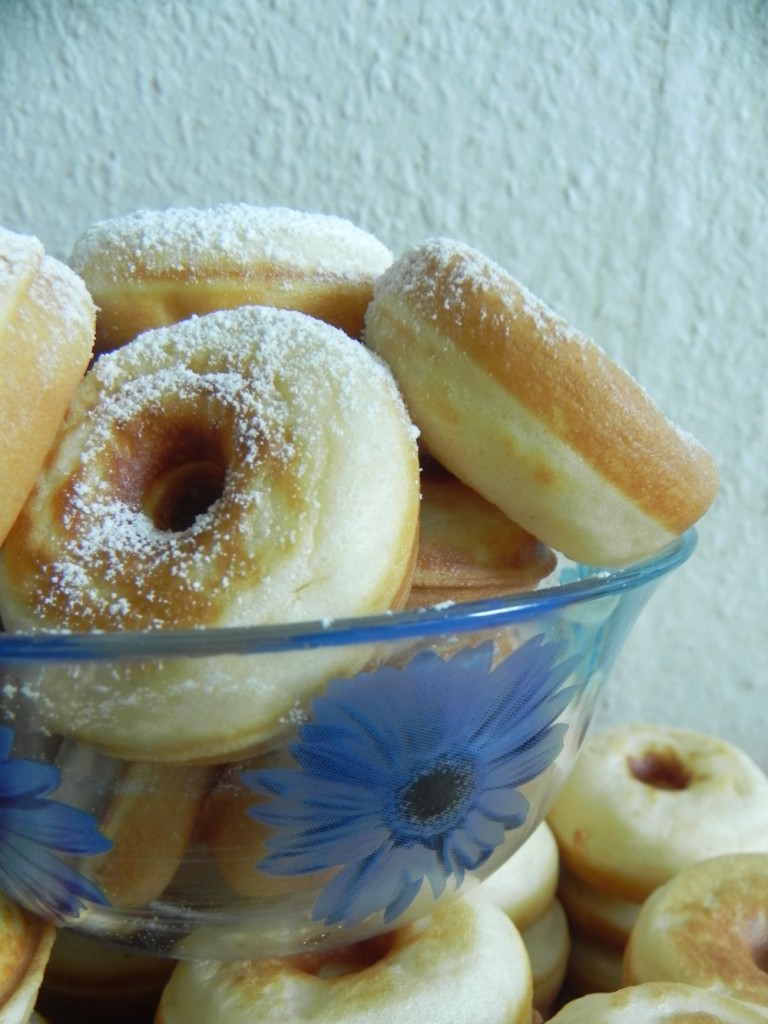 I unwrapped the package in the evening and the next day, I made about fifty cute and super delicious donuts. Mini-donuts, actually. I found the recipe in the instructions of the gadget – I know, not very creative – but it turned out to be a very good one. I can't wait to try out variations.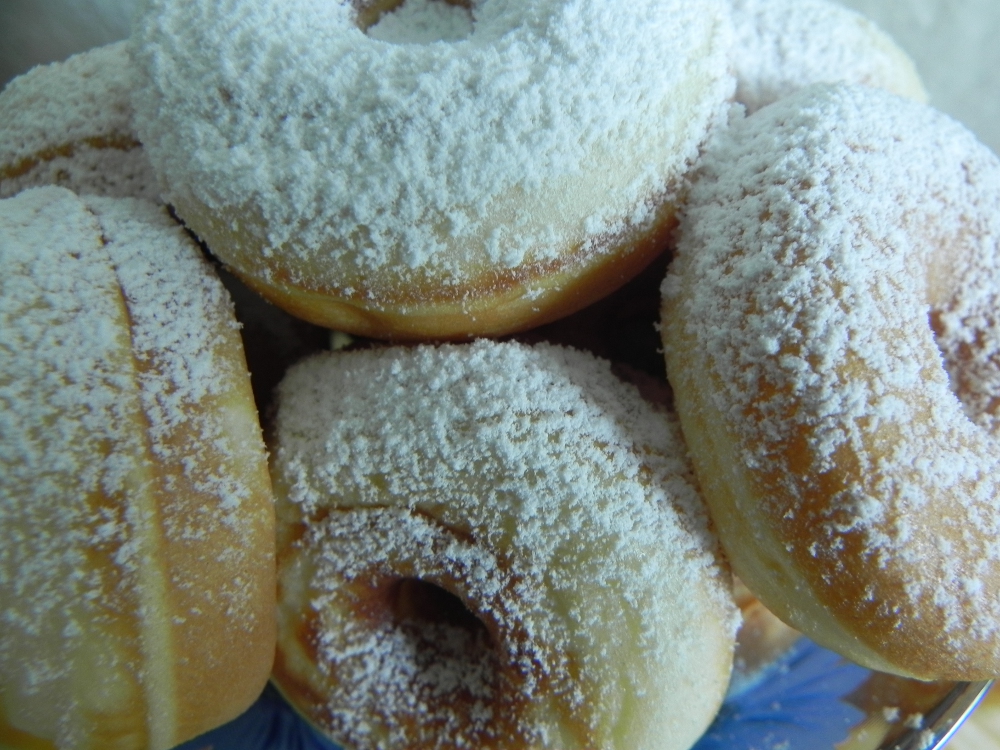 Check this out.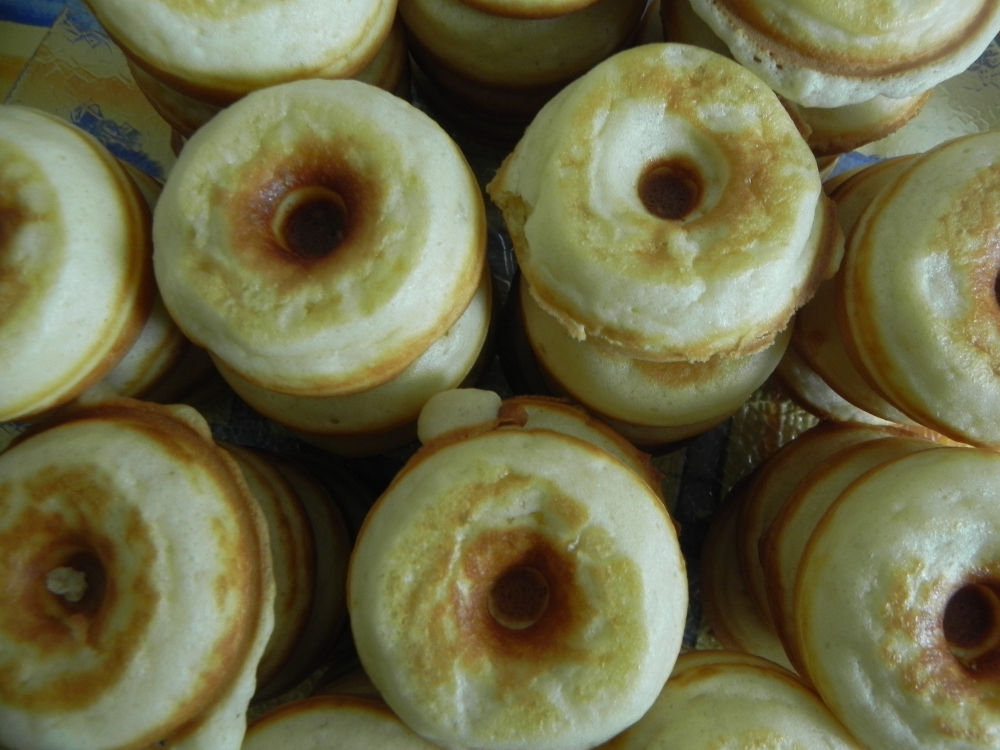 Mini Dounuts
(makes about 50 donuts)
260g (2 cups + 2 tbsp) flour
130g (½ cup + 1 tbsp) sugar
1 pkt vanilla sugar
150 ml (½ cup + 3 tbsp) milk
100 ml (½ cup – 2 tbsp) heavy cream
3 eggs
3 tbsp corn oil
1 pck (3 tsp) baking powder
powdered sugar, for dusting
Preparing this dough is really easy: Put all the ingredients into a large bowl. Stir with a stand or a handheld mixer, until the batter is smooth. Preheat your donut maker.
Fill in about 1 tbsp of the dough into each mould and bake with the lid closed for about 3 minutes.
Dust the with powdered sugar… and eat :)