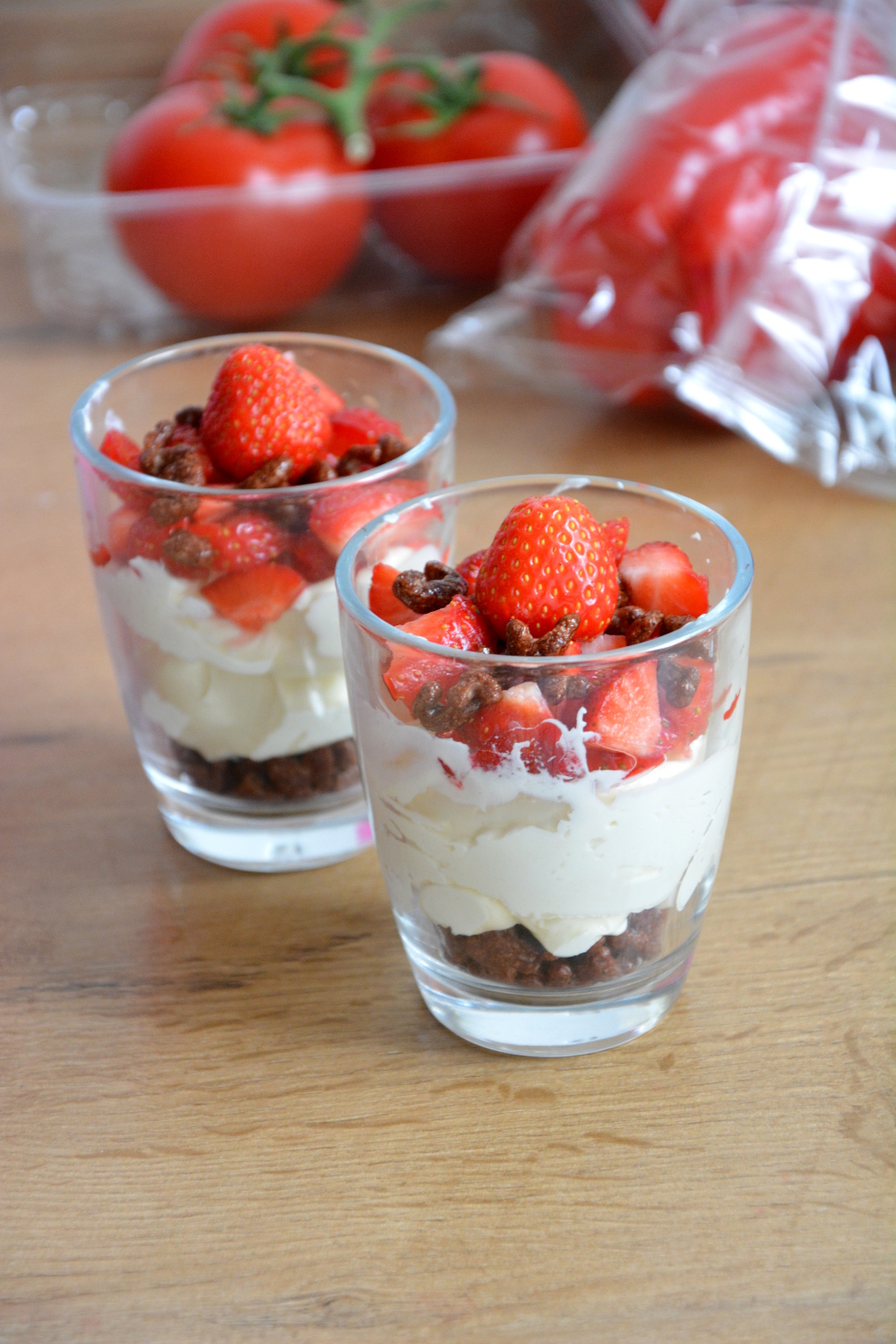 In summer, it is often too hot to bake. But I have never wanted to miss a homemade dessert at the weekend, so I always look for a lot of no-bake desserts in July and August. Trifles have always worked for me this far – especially since I discovered something really neat.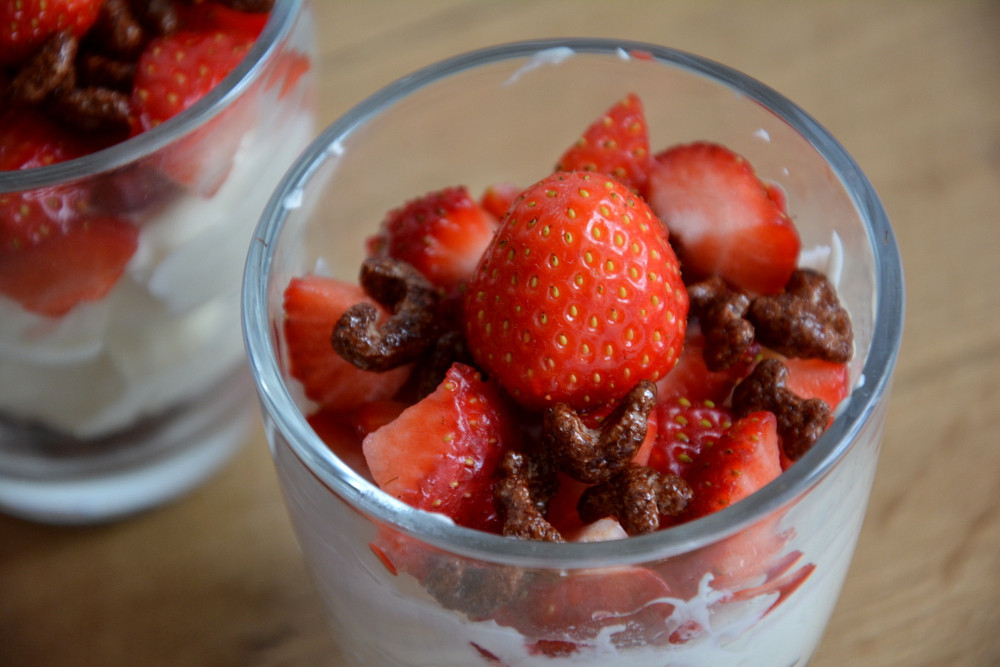 You can melt a bar of white chocolate in Rama heavy cream and beat the cream until stiff. You get a kind of mousse then which tastes like white chocolate and fits perfectly the consictency and aroma of juicy berries or other fruit.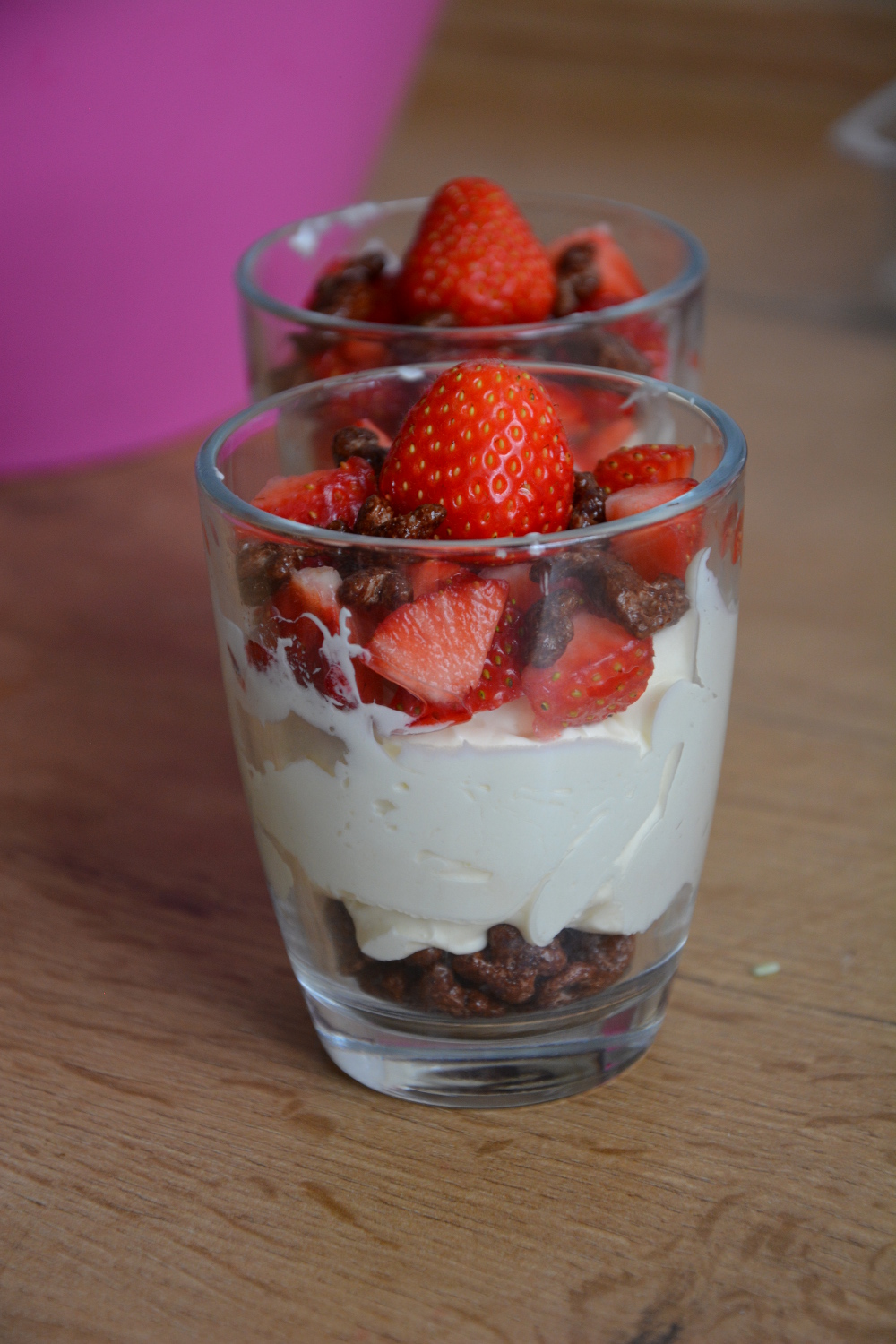 After going to a strawberry field, we had picked a huge amount of strawberries which I did not want to transform into jam. That is why I made these gorgeous triffles. 4 ingredients and about 15 minutes prep time, do I need to say more? Go ahead and try yourself.
White Chocolate Strawberry Triffle
(makes about 3 servings)
100 g white chocolate
250 ml (1 cup) Rama heavy cream
90 g (3 oz.) strawberries
1/2 cup chocolate crispies (I used Nesquik ABC)
First, you should prepare the heavy cream.
Chop the white chocolate and dissolve it in the cream over low heat in a small saucepan. Let the mixture cool overnight in the fridge.
Cut the strawberries into small cubes. You might add a little vanilla to the pieces.
In a medium-sized bowl, beat the heavy cream until stiff.
Layer chocolate crispies, cream and strawberries in cups. Serve immediately.