Baklava is a dessert from south-eastern Europe. It reminds me of a very moist strudel, as it contains nuts and phyllo dough.
I hadn't eaten baklava for years. One day, my vegan friend asked me whether I knew how to make this dessert and I haven't stopped thinking about baklava ever since (I really think a ot about food, you know). Thinking it would be best to go back to the roots, I called my grandma in Bulgaria, asking her for advice. She promised to tell me something more during my stay in Varna and I got additional advice from my aunt, who is a very talented cook and baker.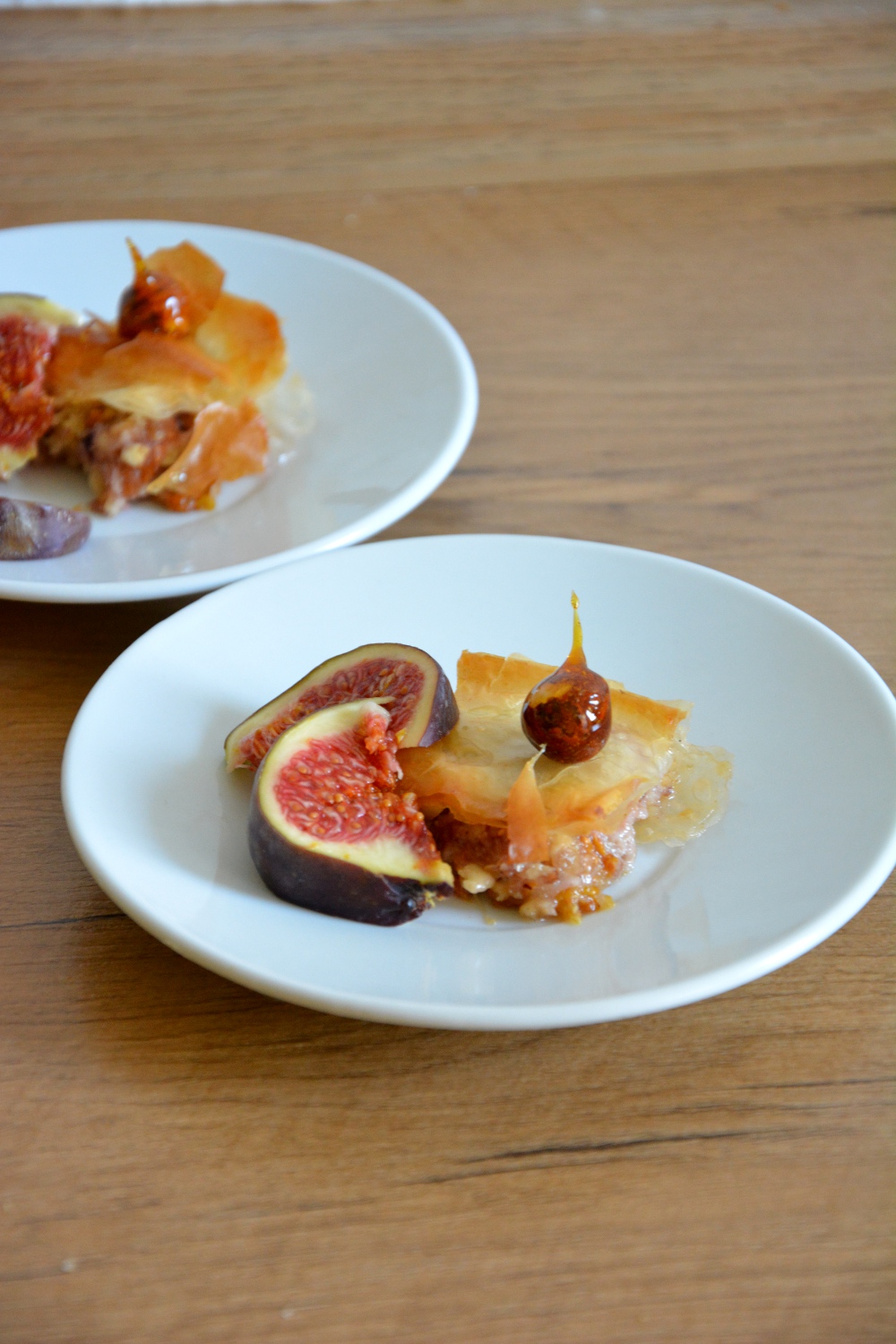 Making a vegan version of baklava was not difficult, since the only non-vegan thing in the original recipe is butter. I always use Sanella as a substitution for butter and have had very good experience so far. We planned to bake in the beginning of September and therefore make a more autumn-style version of the recipe. So we put in fresh figs between the phyllo layers. We also used walnuts AND hazelnuts as a filling.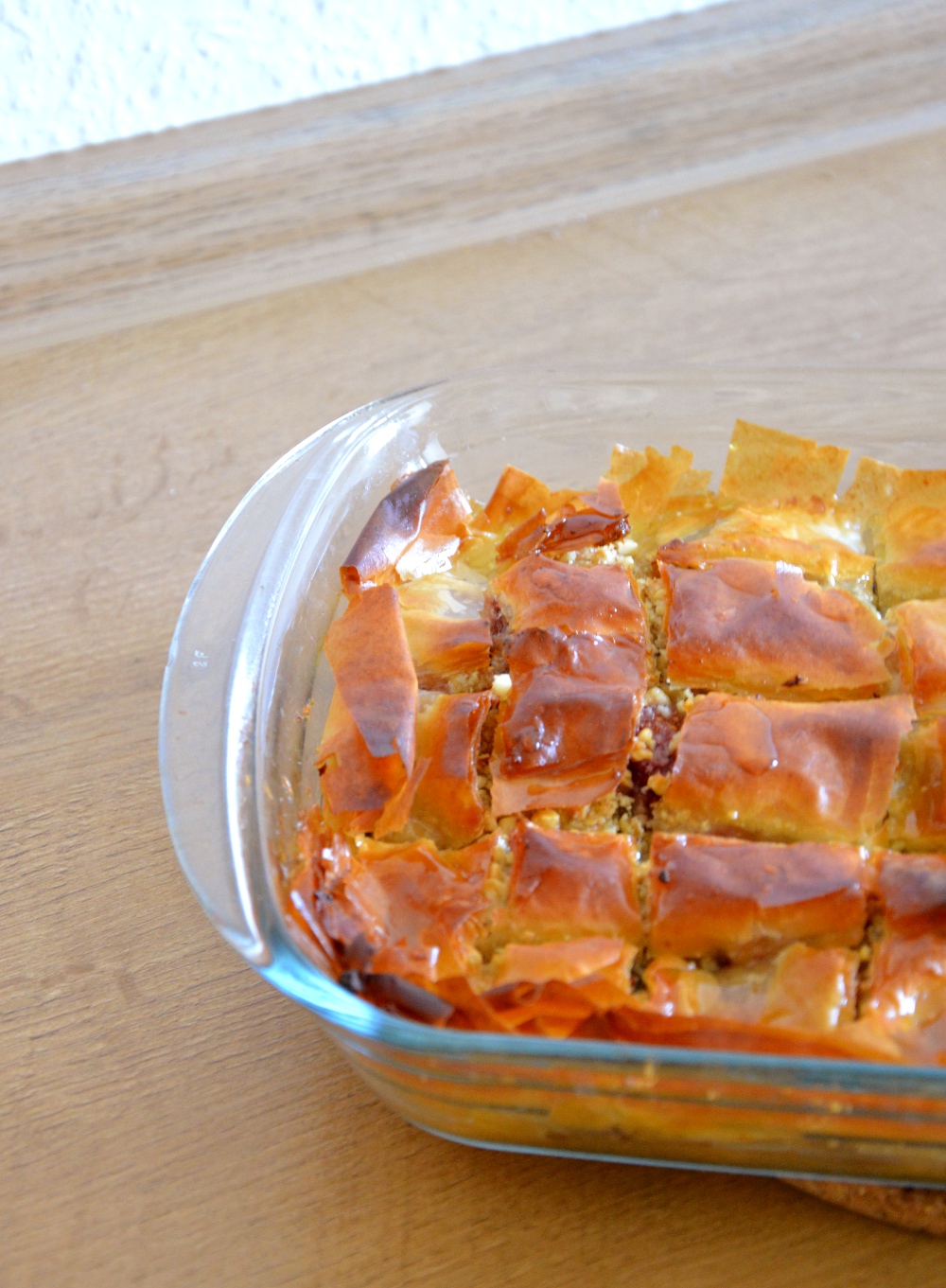 For me personally, it was just the right thing to eat along with a cup of tea during the first days of my already exhausting school year. (Nuts make your brain run faster :P) For more vegan ideas and vegan food guides, please visit Nhi's blogs here and here. I promise you won't be disappointed :) Oh and you won't be disappointed it you try this recipe.
Vegan Baklava:
1/2 packet phyllo dough (depending on your pan, I had Bulgarian dough especially made for baklava)
150 g vegan butter
150 g ground walnuts
150 g ground hazelnuts
3 figs, the large kind, cut into slices
250 g sugar
250 ml water
Combine sugar and water in a small saucepan and disslove the sugar over medium heat. Bring the mixture to a boil and cook until it has thickende (this will take some time). When the syrup is done, let it cool on the counter. One of the secrets of baklava is to have add cool syrup to the hot cake or hot syrup to cold cake. So you will want your syrup to be cooled until the cake is done baking.
Preheat the oven to 200°C (390°F).
Slightly grease a pan (20 x 30 cm/ 8´´x 12´´) and place 2 layers of phyllo dough inside. Melt the butter and spread 1 tbsp on the dough, then evenly spread nuts and figs on top. Place another two layers onto the filling, then repeat the procedure until you have used all the filling. End with phyllo.
Cut the baklava into small squares of about 3 x 3 cm (1´´ x 1´´). Place in the oven and bake untill the top turns amber brown.
Take the baklava out and pour the syrup on top. If you hear a fizz, the difference between the temperatures is right. Let the treat sit – it tastes best after one day, when the dough is soaked with syrup.
Keep in the refridgerator or at some other cool place.