Ahoy y'all, another eternity since my last post has passed, I know, I know.
But I am not dead or something. Just had a tough time getting through my finals and guess what? I survived.
Yeah, I was quite busy but now I kind of have my life back – or should I rather say: 'my life has just started'?
So, to get down a little between the exams, I travelled around quite a bit. Just a little. Okay, I pretty much ate my way through the heart of Europe.
First stop: Heidelberg. Heidelberg is a really beautiful town near the German-French border. You can see a lot of the French and Italian influence – gelato, chocolaterie, épicerie… yes, it is a really romantic and very yummy place to be!
This spice shop is a really fancy little place you find quite hidden in the main shopping street if you go through one of the passages. If there is a place in Germany where you can get every kind of pepper in the world – this is it. There was a really great variety of oils, spices and salt there.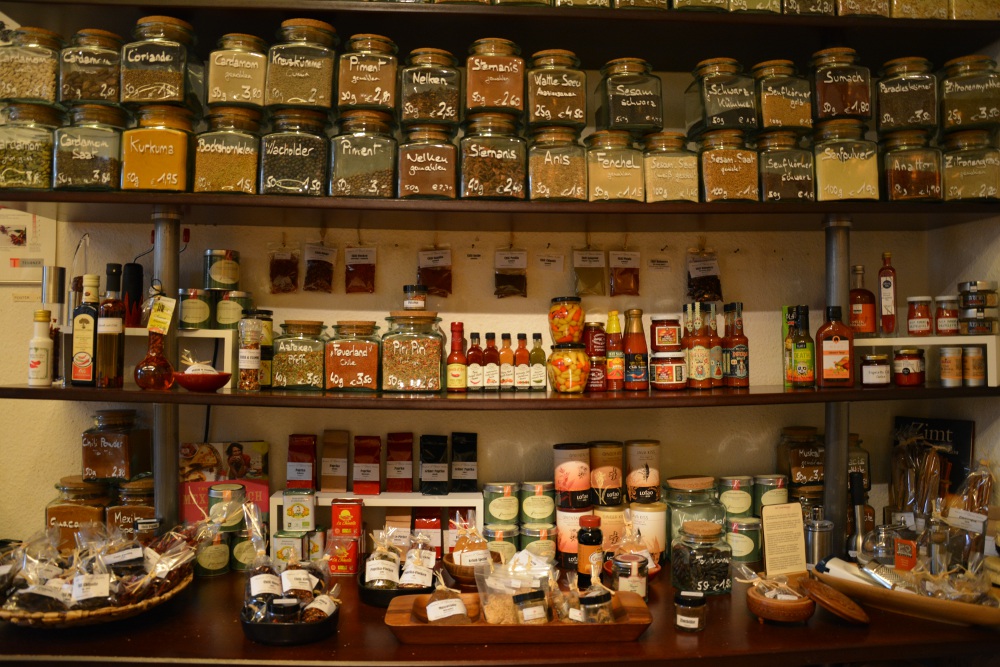 They even had grilled grasshoppers there! Argh!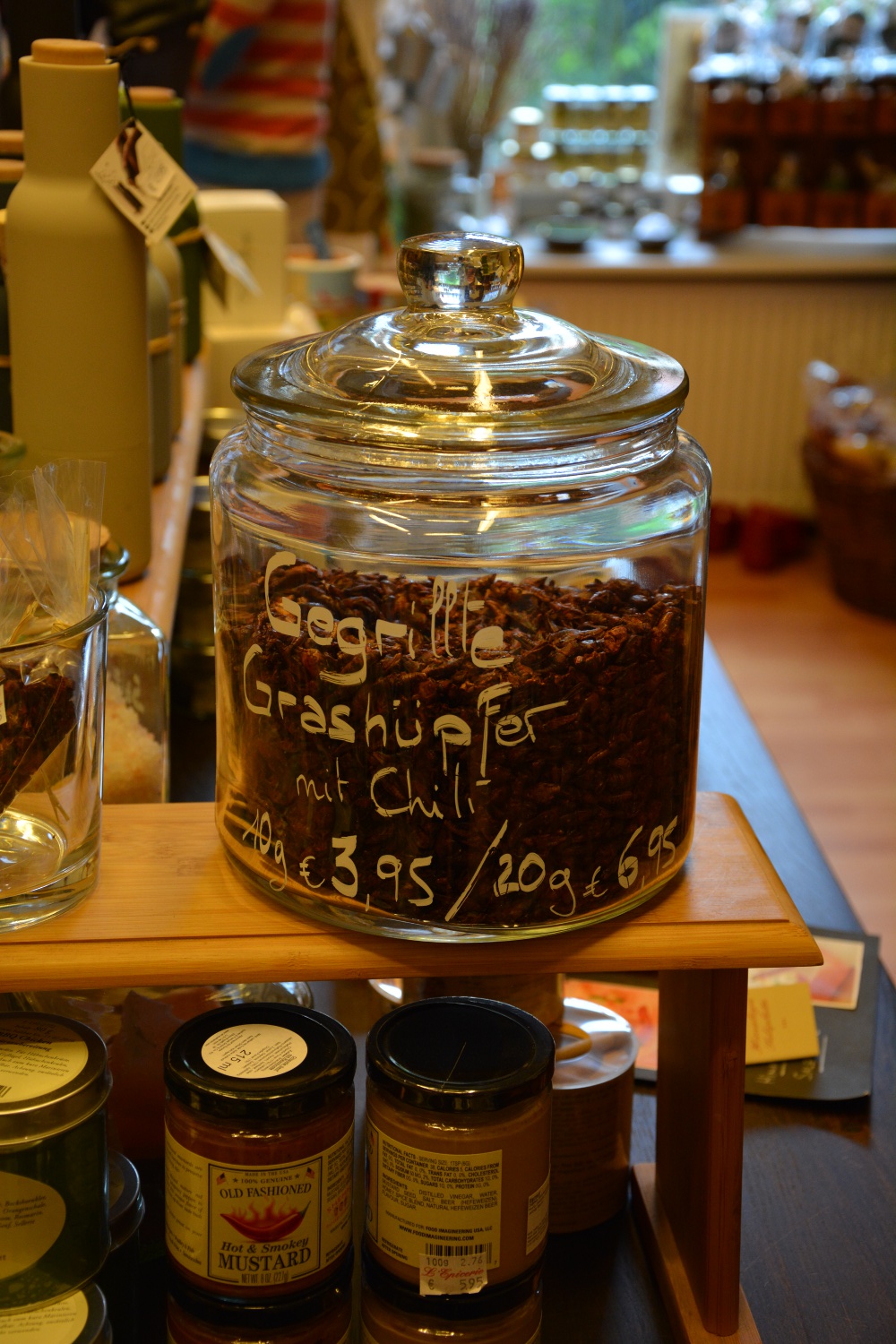 I did some turbo sightseeing that day since I was on my own and undisturbed, so there was also plenty of time to chill out in cafés. I sat down in the neat chocolaterie YilliY in a tiny street near the main tourist track (it was not that crowded, mind you), where you can enjoy the best hot chocolate and listen to live piano music. The paintings are worth a look, too.
To cool down, you should not miss trying a homemade ice tea from The Fresh Tea Shop or some freshly squeezed juice at a Chiquita stall.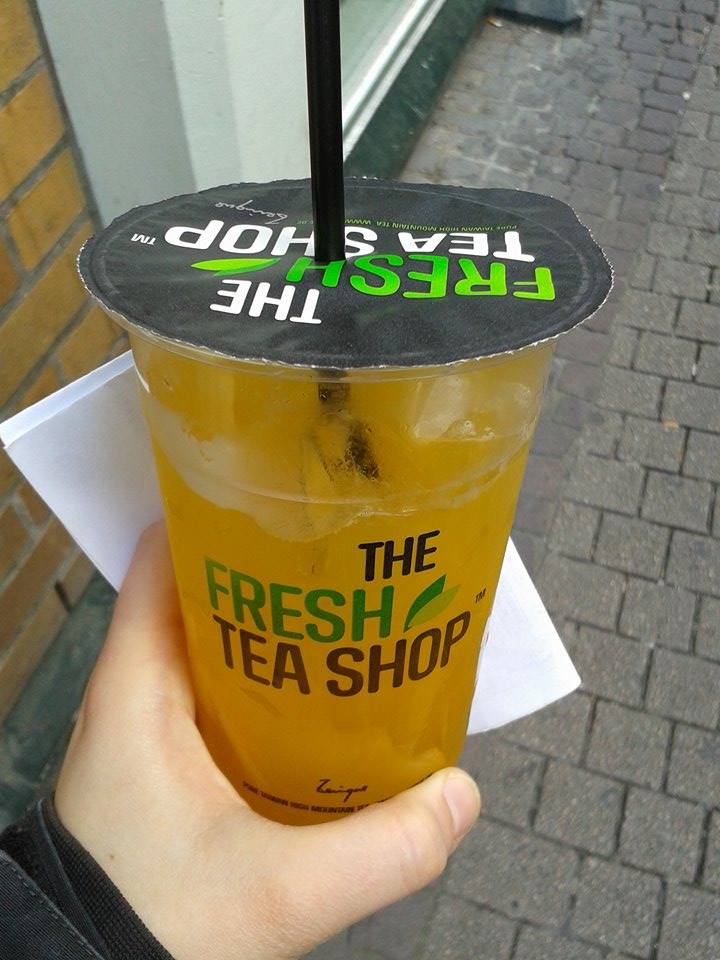 Second stop: Berlin. Well, I was not in Berlin to report what I am eating, so not on the hunt for fancy food, either. But if you come near Wonder Waffle or the sweet crêperie which says 'Eat Crêpes, No Crap', make sure you don't miss these mouthwatering sweets.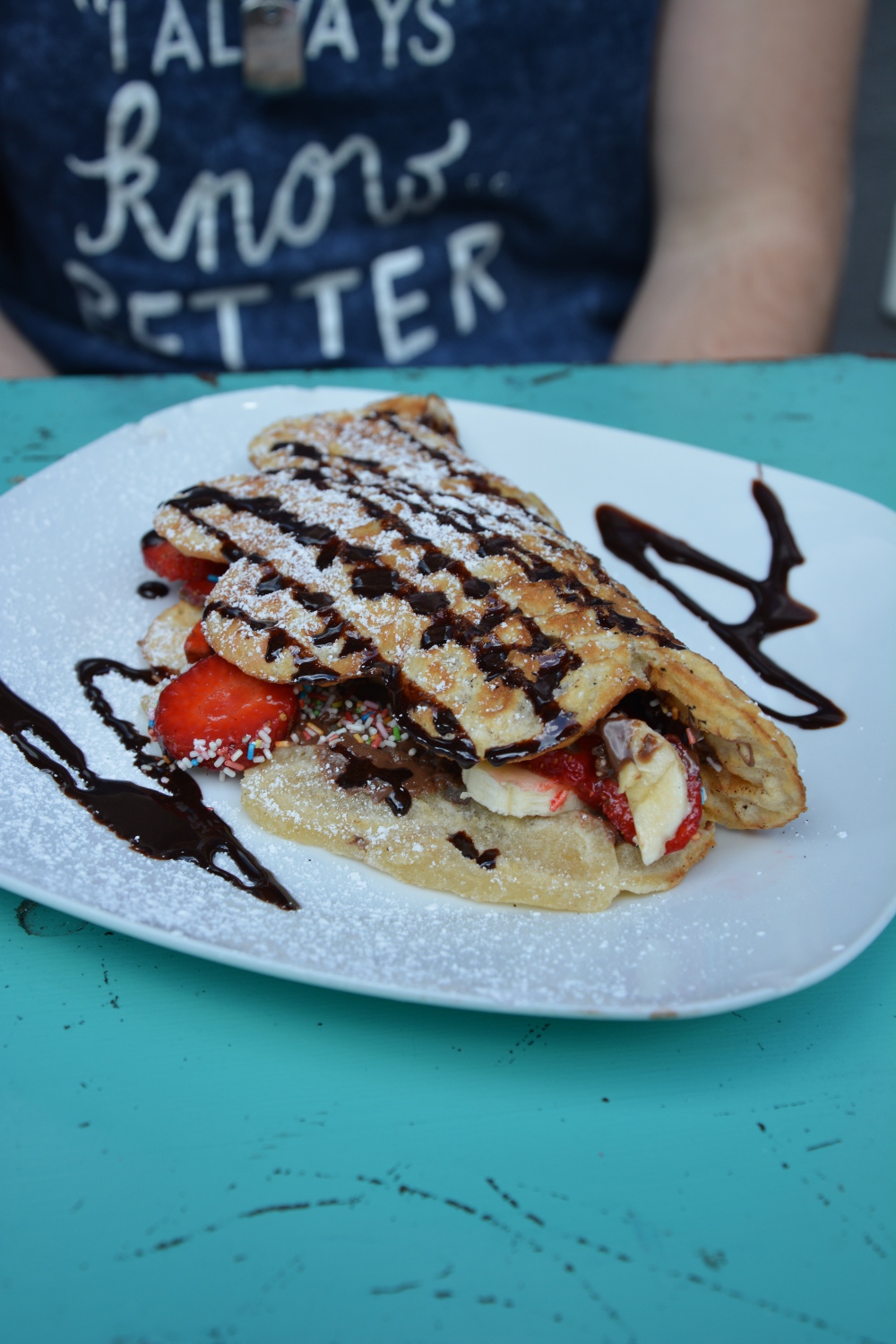 I was on a tour through Italy. Yeah, I was, no kidding. (Milan – Sirmione – Verona – Venice) So besides the typical 'pizza and pasta', which is of course fantastic, we had some fancier stuff, as well.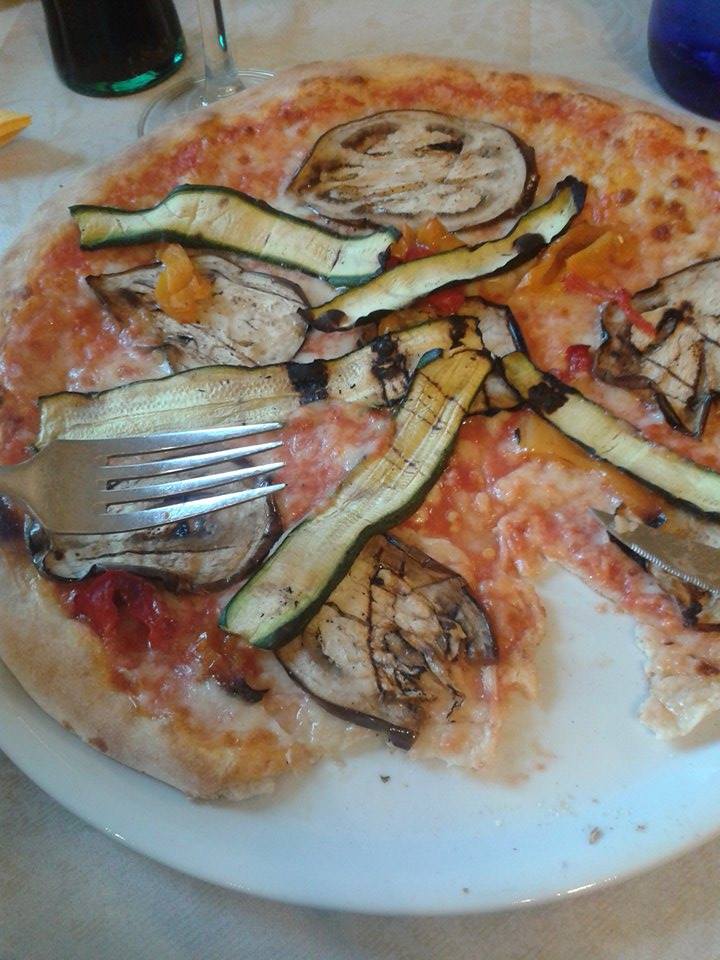 Pizza ROLL, anyone?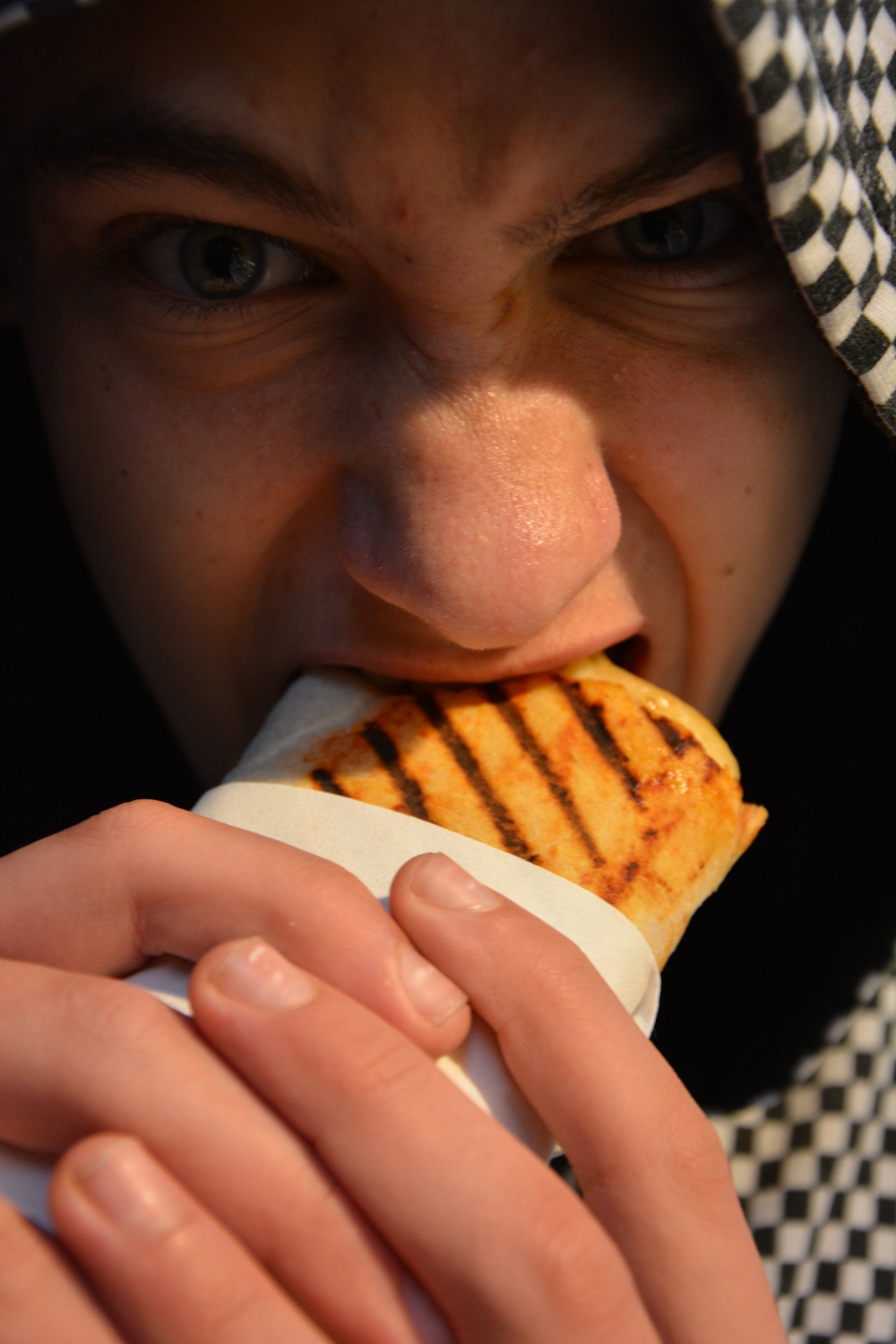 Or some rick dark choc muffin, or a zabaione mountain tart?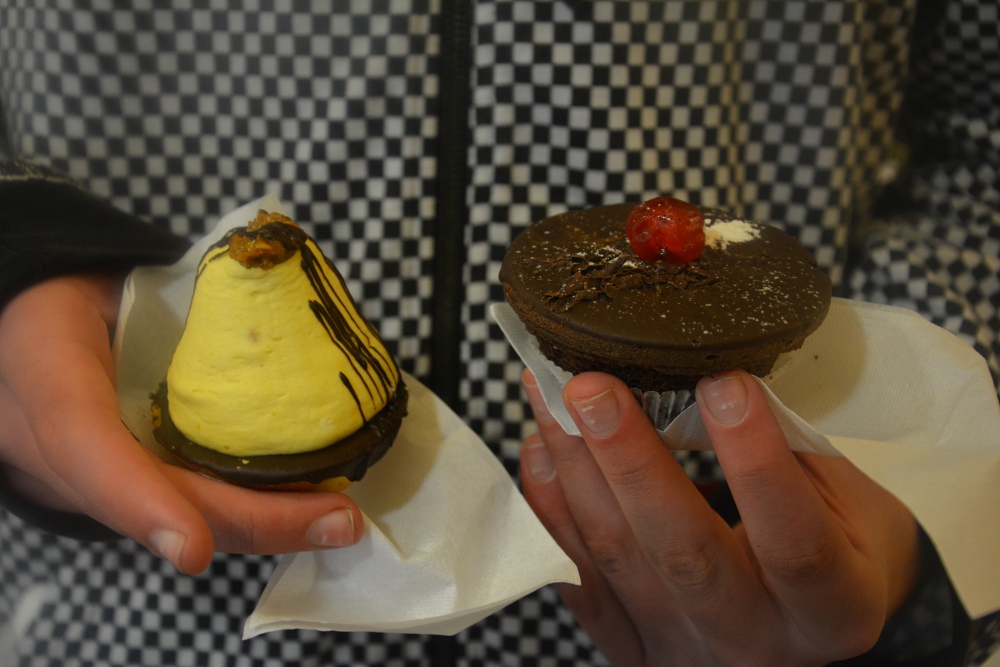 Or crispy cannoli with the creamiest cream?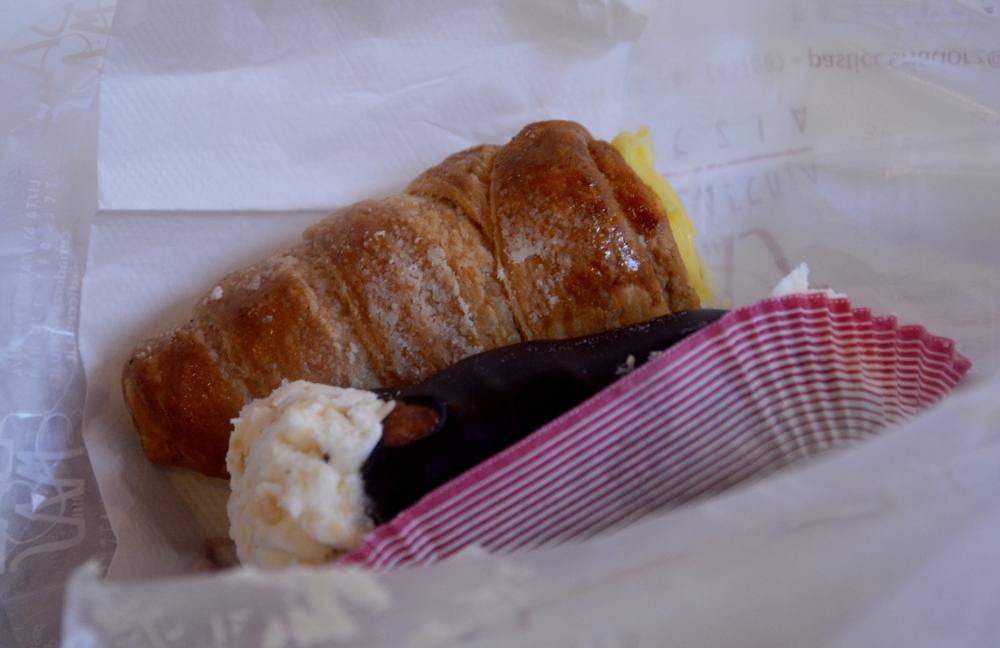 Hang on, I have one more for you: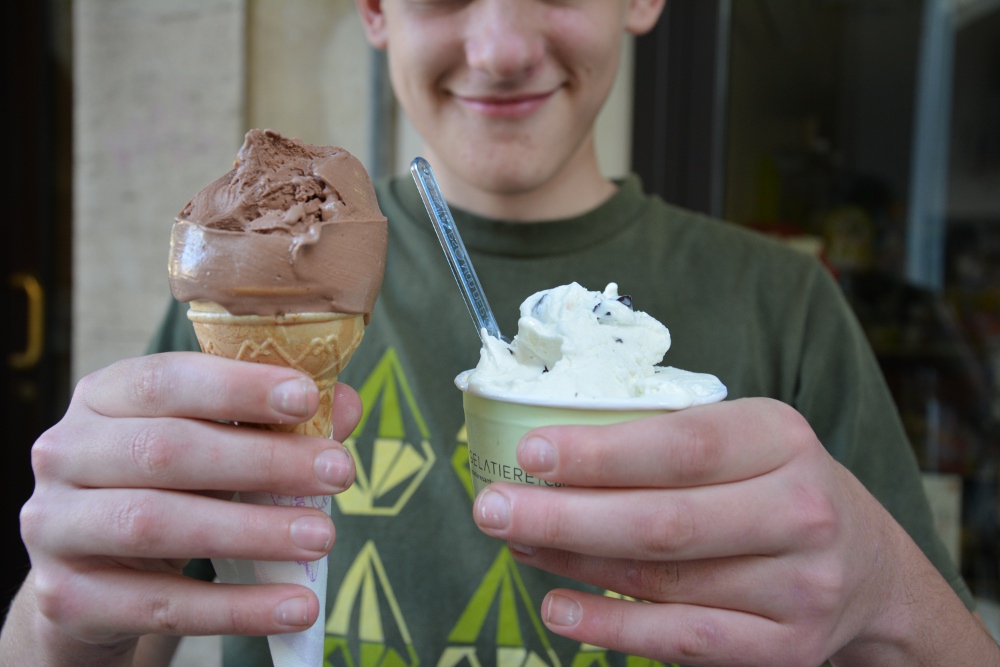 Perfect ice cream! It is atually so popular that you have to take a number to order it.
And the last one (for now) is Prague. My most recent trip gave me the opportunity to experience the delight of eating trdelnik, a thin sugared roll of dough – you can't miss it, its delicious aroma is carried down all the streets!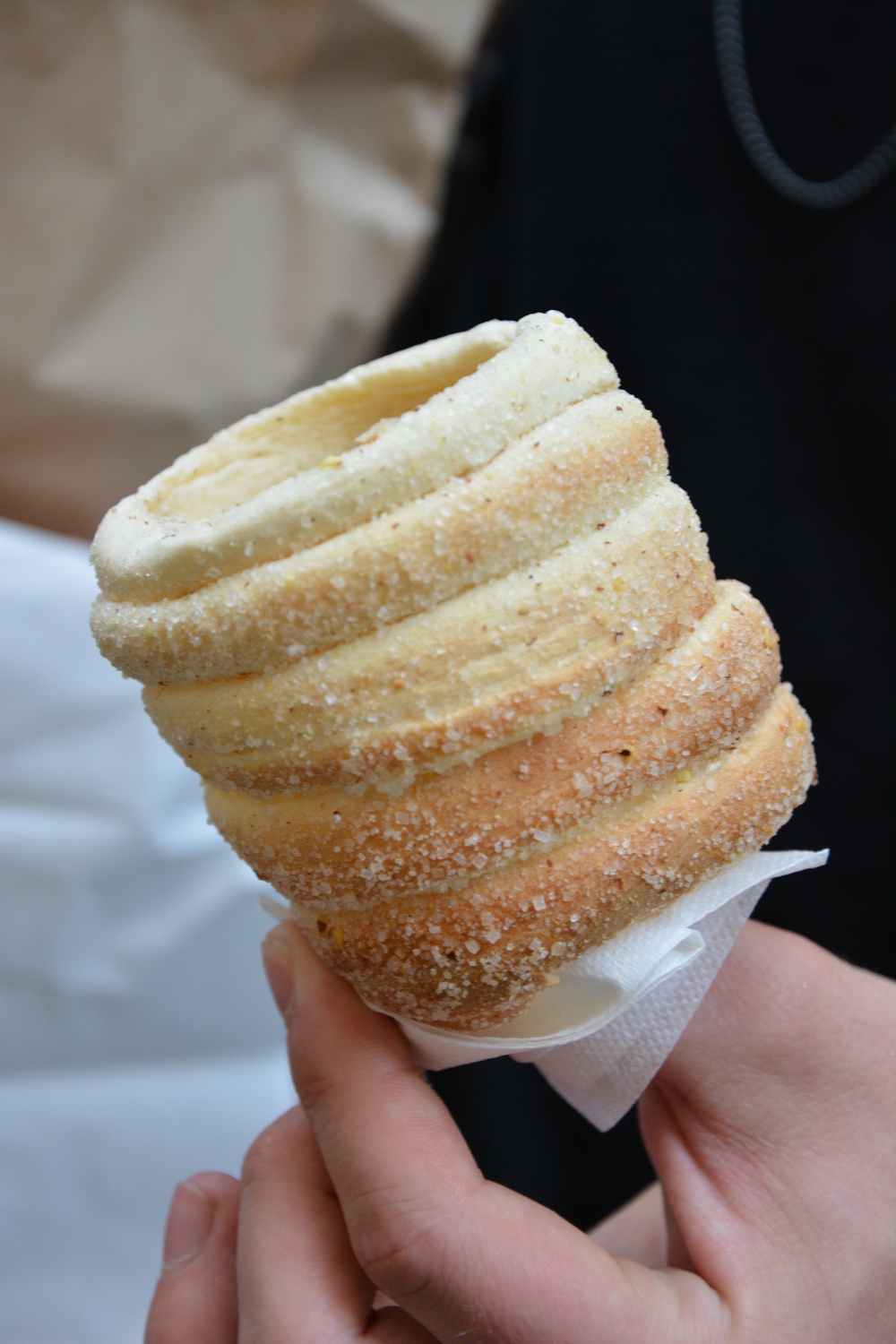 And finally, some more ice cream – Absinth is a Czech specialty and there are plenty Absinth-flavoured things to buy. Go for the ice cream, it is sweet and creamy. I do not even know if there was actually alcohol inside – but if there was, it must have been quite little.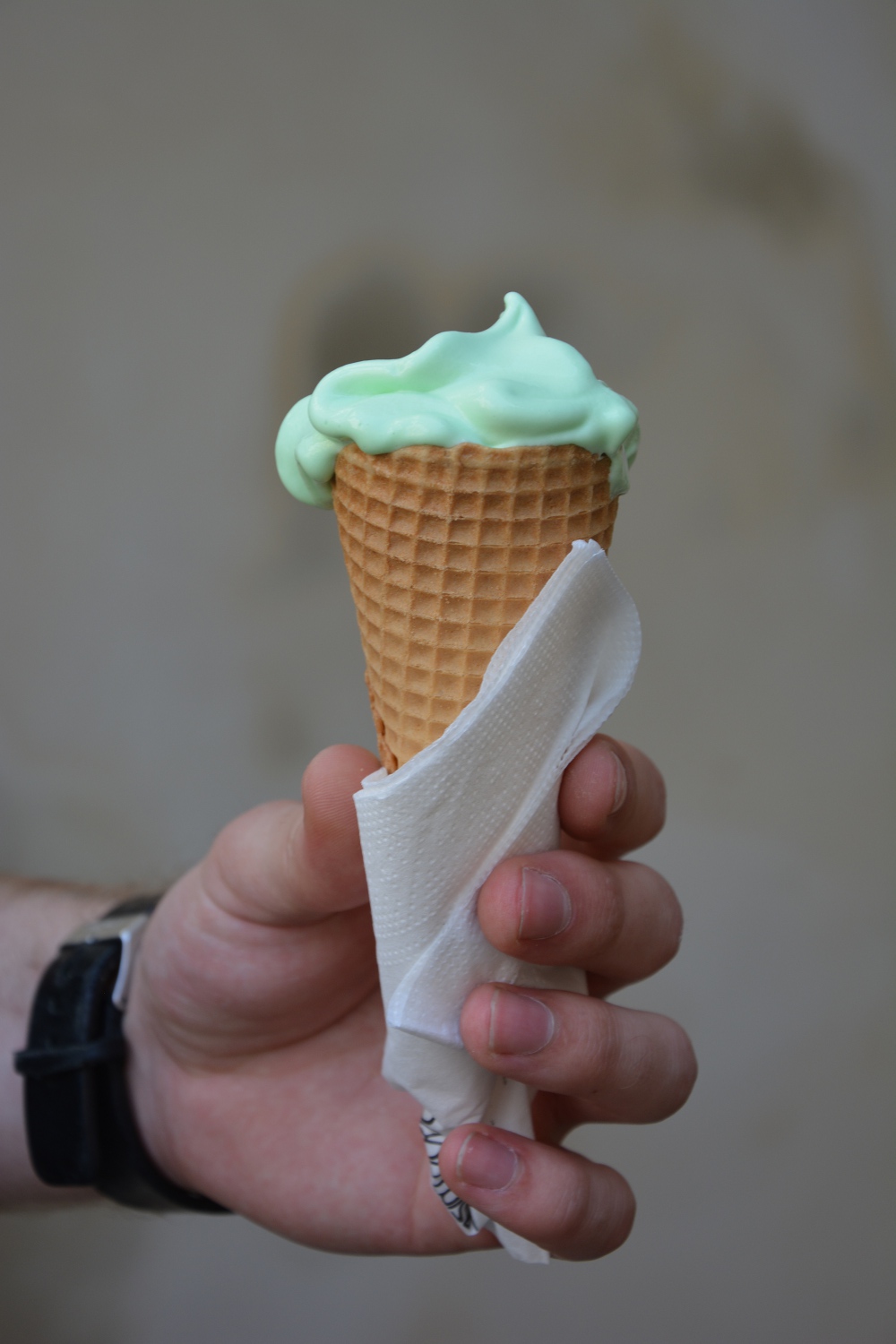 So that's it for now. But I shall post more often from now on. I have a neat truffle recipe waiting for you and I will travel some more in less than a fortnight – Berlin, Leipzig and several cities at the Côte d'Azur are waiting to be visited!